Minneapolis Insights Conference
Capture This Year's Key Insights - Close your knowledge gaps at Trend Hunter's one-day Minneapolis Insights Conference.
Related Insights Events: Atlanta Insights Conference, Chicago Insights Conference, Los Angeles Insights Conference, New York Insights Conference, Seattle Insights Conference, Toronto Insights Conference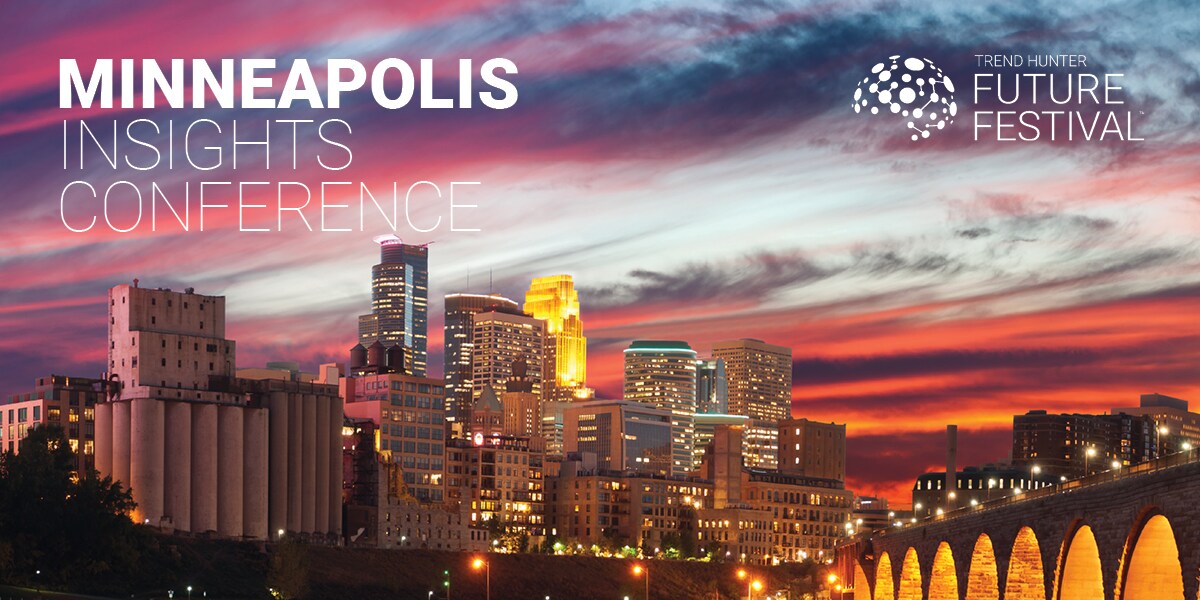 Why Attend the Minneapolis Insights Conference?
We know how essential reliable information is in the insights industry which is why Trend Hunter equips leaders like you with cutting-edge market intelligence. At our Minneapolis Insights Conference, you can expect to receive the key insights you need to effectively navigate this chaotic post-pandemic period. Through an enriching day of keynotes delivered by our Futurist Team, our event's content is designed to enhance your perspective through a selection of innovative ideas, our top market research, and best practices across industries. Take advantage of our data-driven trend platform alongside our industry expertise to unlock your organization's potential and launch your next evolution.
Why Bring Your Insights Team?
Bring your team together at our best Minneapolis Insights Conference to share in a unique, enlightening experience. This conference creates an ideal space for you and your team to ideate on hidden opportunities in your industry and close the gap between you and your consumers. Additionally, take the chance to expand your network with some of the world's top thought leaders in insights and innovation.
Why Visit Minneapolis?
While you're in Minneapolis, savour the lush greenery and sophisticated arts scene of the Twin Cities. Coffee shops, chic boutiques, and craft breweries like Wild Mind Artisinal Ales are just a few of the destinations on offer in one of America's leading cultural hubs.
Who is This Insights Conference For?
Our Minneapolis Insights Conference is for insights leaders who are looking for the most up-to-date information on what's happening now and what's next across industries. Whether you're responsible for the voice of the customer, business opportunities, or brand health, you don't want to miss out on the curated content and key takeaways at this one-day event.

"Future Festival is the triple espresso shot to accelerate you and your company out of the daily grind. You'll leave armed with insights and energized for how to help your organization to navigate the dynamic market better and faster." VP of Market Development and Customer Insights
Check out some of the brands that have attended our conference!



Register now for the Minneapolis Insights Conference to secure the most important consumer insights that will take you to your next level.