Chicago Insights Conference
Future Trends are your Best Friends - Explore breakthrough ideas at our one-day Chicago Insights Conference.
Related Insights Events: Atlanta Insights Conference, Los Angeles Insights Conference, Minneapolis Insights Conference, New York Insights Conference, Seattle Insights Conference, Toronto Insights Conference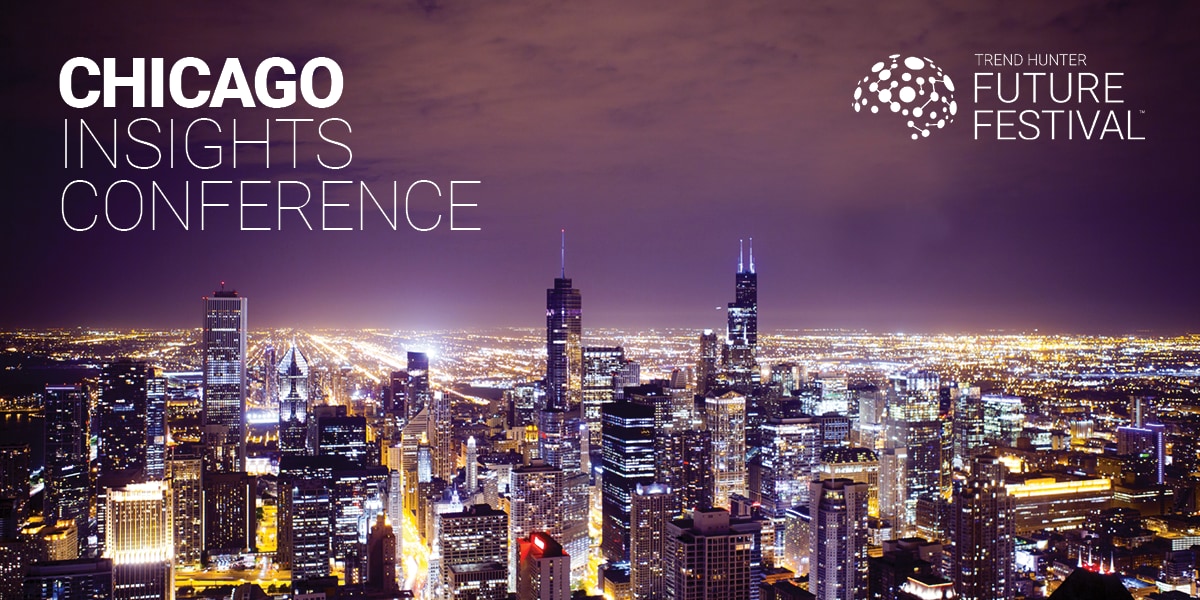 Why Attend the Chicago Insights Conference?
Trend Hunter's Chicago Insights Conference, set in one of America's top cities for innovation, grants you access to the latest market research and data-driven insights across industries, mined from our powerful trend platform. This need-to-know content is delivered to you through a series of easily digestible keynotes designed to stimulate your mind and accelerate your thinking. From the rise of sustainability to the experiential economy, the Chicago Insights Conference gets you up to speed on what your customers are thinking about right now. Walk away from the conference armed with fresh frameworks and proven methods that you can use to spot trends and open up game-changing opportunities for your business.
Why Bring Your Insights Team?
Attend with your team and take advantage of the time to close any knowledge gaps through this live experiential learning event. With access to Trend Hunter's Futurists as well as top industry leaders, the Chicago Insights Conference is the perfect setting for you and your team to align on opportunities, develop your team's expertise, and expand your business network.
Why Visit Chicago?
During your stay in Chicago, discover the abundant and artful entertainment available in this innovative city. From modern museums to innovative restaurants, we'll arm you with our top recommendations for things to experience, curated straight from our trend platform.
Who is This Insights Conference For?
This event is our top Chicago conference for insights and is designed for insights leaders of all levels who are interested in developing their skills, sparking new ideas, and exploring the trends of tomorrow. As business leaders look to succeed through the chaos left behind by the pandemic, this conference is your secret weapon to stay ahead of your competition and lead in your industry.

"Future Festival is the triple espresso shot to accelerate you and your company out of the daily grind. You'll leave armed with insights and energized for how to help your organization to navigate the dynamic market better and faster." VP of Market Development and Customer Insights
Check out some of the brands that have attended our conference!



Register now for the Chicago Insights Conference to get everything you need to shape the future of your industry.