New York Insights Conference
Tomorrow's Consumers are a Conference Away - The New York Insights Conference will get you closer to the consumers of today–and tomorrow.
Related Insights Events: Atlanta Insights Conference, Chicago Insights Conference, Los Angeles Insights Conference, Minneapolis Insights Conference, Seattle Insights Conference, Toronto Insights Conference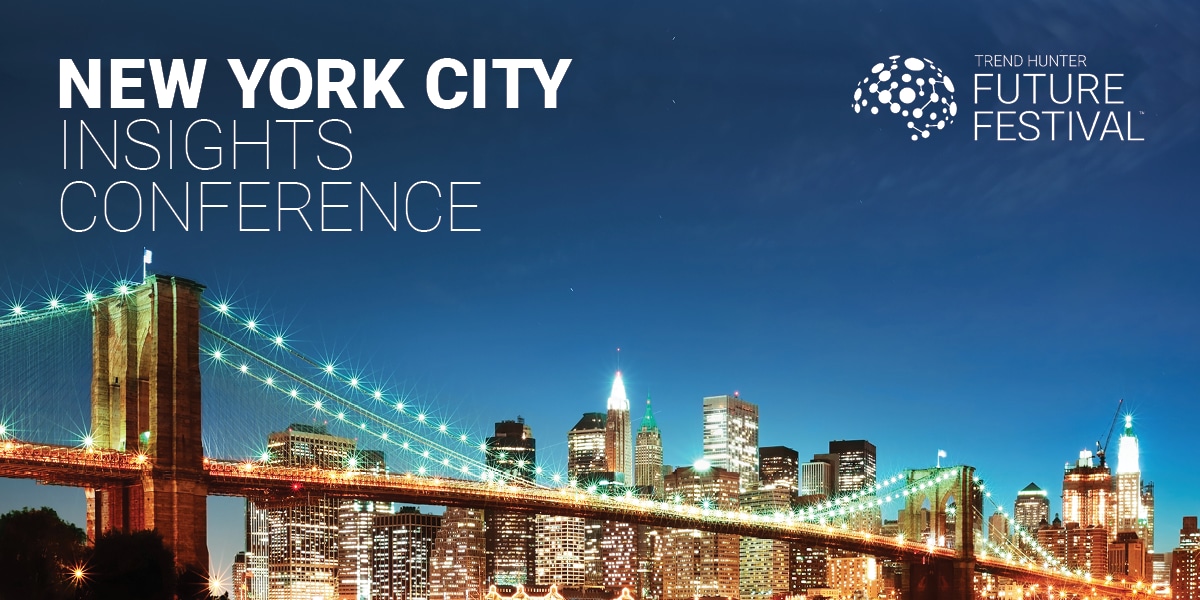 Why Attend the New York Insights Conference?
We understand how challenging it can be to stay current in a world that pivots so quickly. At our one-day New York Insights Conference, we'll assist you with that challenge by getting you up to speed on all the latest trends, the top innovations, and the current patterns of consumer behaviour so you can understand the consumer landscape. Featuring keynote content drawn from our data-driven trend platform and delivered by our expert Futurists, this live learning event will arm you with the key consumer insights of today to power your next business opportunity. Come disrupt your thinking and stimulate your creativity at this conference designed to inspire and inform insights leaders like you.
Why Bring Your Insights Team?
Have your team join you for this informative experience so you can collaborate on ideas, close existing knowledge gaps, and get closer to the consumers of tomorrow together. While you're there together, you can also explore open innovation and market adjacent opportunities to challenge your current business model and ideate your next strategic direction. Plus, you and your team will have the chance to connect with other industry professionals and thought leaders from around the world–a great time to bolster your network of business contacts.
Why Visit New York?
While staying in the city that never sleeps, we'll supply you with a dedicated list of over a dozen innovation hotspots that you can experience to source inspiration and see insights in action. Try New York's famous Metropolitan Museum or head over to the Royal Palms Shuffleboard Club in Brooklyn for a cocktail and game. This iconic American city has something for everyone.
Who is This Insights Conference For?
This conference is our best New York event about insights and a convenient occasion to meet other insights leaders while levelling up your skills and getting the data that matters today. Whether you're involved more in the analysis or actions side of insights, this conference will equip you with the right information to kickstart innovation in your business and connect you with the right people to accelerate your career.

"Future Festival is the triple espresso shot to accelerate you and your company out of the daily grind. You'll leave armed with insights and energized for how to help your organization to navigate the dynamic market better and faster." VP of Market Development and Customer Insights
Check out some of the brands that have attended our conference!



Register now for the New York Insights Conference to get tomorrow's ideas today.