Los Angeles Insights Conference
Be Smart About Market Intelligence - Become an expert on today's consumer behaviour at Trend Hunter's one-day Los Angeles Insights Conference.
Related Insights Events: Atlanta Insights Conference, Chicago Insights Conference, Minneapolis Insights Conference, New York Insights Conference, Seattle Insights Conference, Toronto Insights Conference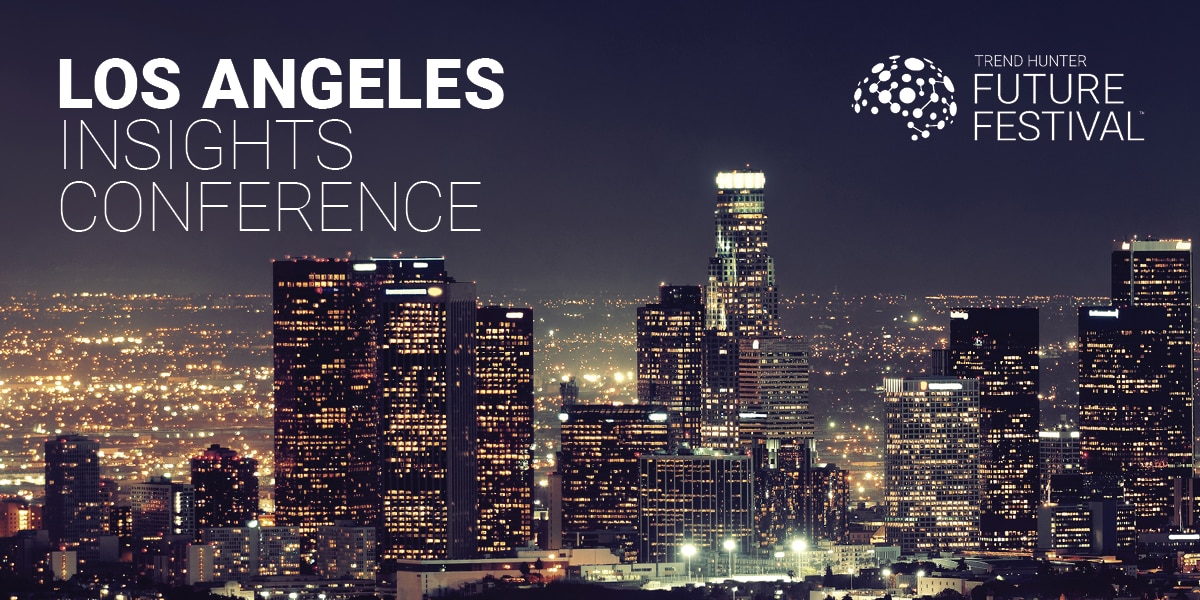 Why Attend the Los Angeles Insights Conference?
The recent chaos has reshuffled the priorities of today's consumers–and we understand it can be challenging to keep up with these shifts. At our Los Angeles Insights Conference, we'll help you hone in on the changes in consumer desire so you can support your company with the most up-to-date market intelligence, drawn from our data-driven trend database. Our one-day learning conference will keep you informed on key consumer insights through a selection of keynotes focused on hot industry topics and the top innovations across sectors. This content, delivered by our expert team of Futurists, will assist you in closing your knowledge gaps and uncovering your next business opportunity.
Why Bring Your Insights Team?
For the full experience, have your team tag along so you can learn together in a lively, innovative environment. With plenty of time for networking and team alignment exercises, the Los Angeles Insights Conference is a prime opportunity to share with other industry innovators, develop your team, and turn insights into action.
Why Visit Los Angeles?
Post-conference, discover the delights of Los Angeles, famously home to Hollywood as well as some of America's trendiest districts. If it's your first time, explore Los Angeles staples like the Hollywood Walk of Fame or, for something a little different, dive into swanky local spots like The Edison cocktail bar.
Who is This Insights Conference For?
This experiential event is made for insights leaders of all levels who are looking to challenge their thinking, spark their creativity, and stay up to date on the latest market trends. Our best Los Angeles Insights Conference will support your organization's growth with tons of trend data and team takeaways–all made to help business leaders navigate this post-pandemic landscape.

"Future Festival is the triple espresso shot to accelerate you and your company out of the daily grind. You'll leave armed with insights and energized for how to help your organization to navigate the dynamic market better and faster." VP of Market Development and Customer Insights
Check out some of the brands that have attended our conference!



Register now for the Los Angeles Insights Conference to stay ahead of today's consumers.