Seattle Insights Conference
Let Us Help You Cut Through the Clutter - Trend Hunter's one-day Seattle Insights Conference will keep you informed on key consumer trends.
Related Insights Events: Atlanta Insights Conference, Chicago Insights Conference, Los Angeles Insights Conference, Minneapolis Insights Conference, New York Insights Conference, Toronto Insights Conference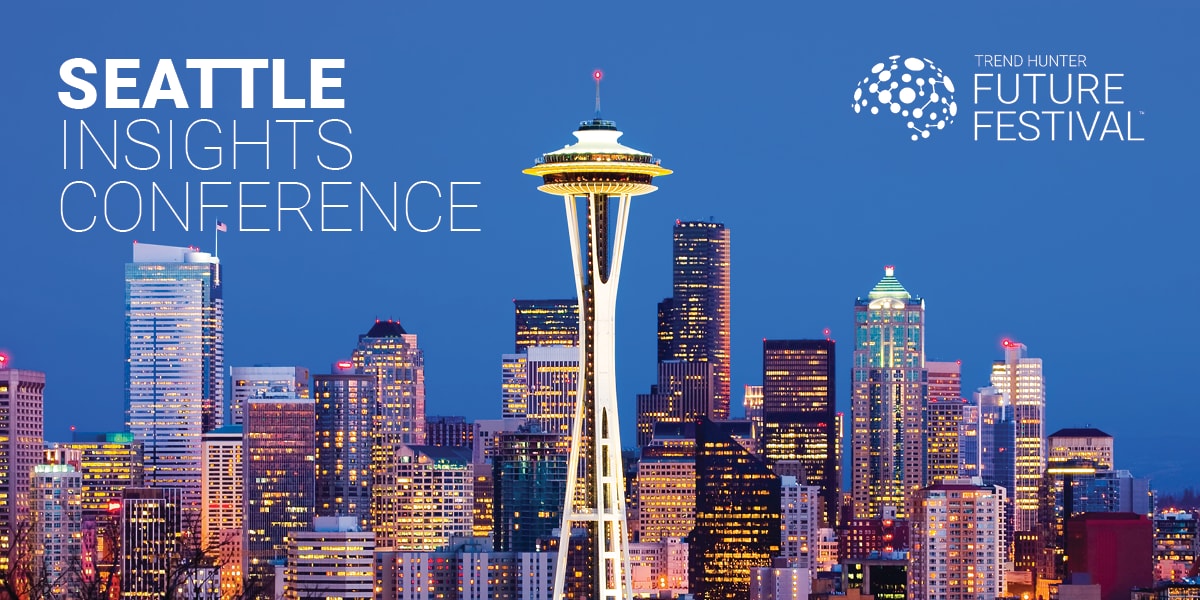 Why Attend the Seattle Insights Conference?
We know that it's challenging to find the right information at the right time as you are bombarded with an endless onslaught of raw data every day. That's where the Seattle Insights Conference comes in. Trend Hunter's one-day training event is designed to tune out the noise and tune you into what matters most to your consumers through a selection of high-impact keynotes covering relevant industry topics and consumer trends. Get access to the fresh, data-driven insights and latest innovations that are shaping markets around the world as you hunt for your next business opportunity.
Why Bring Your Insights Team?
Take your team along with you as a development exercise to improve alignment, boost team cohesion, and brainstorm new ideas. Our Seattle Insights Conference will help your team come together as you network and share with like-minded leaders across industries throughout this exciting experience.
Why Visit Seattle?
After the conference, explore the streets of Seattle and enjoy the sights, sounds, and smells that this innovative American city has to offer. From must-sees like the Space Needle to lesser-known spots like Stonington Gallery, there's plenty for insights leaders to be inspired by within this innovation hotspot.
Who is This Insights Conference For?
This event is made to prepare professionals across the insights industry–whatever their level– for what's next in our post-pandemic era. Our top Seattle Insights Conference will help leaders like you uncover the most important opportunities through its condensed market research and takeaway-focused content. If you are in charge of staying on top of consumer needs, identifying competitive advantages, or turning data into action, this is a conference you can't afford to miss.

"Future Festival is the triple espresso shot to accelerate you and your company out of the daily grind. You'll leave armed with insights and energized for how to help your organization to navigate the dynamic market better and faster." VP of Market Development and Customer Insights
Check out some of the brands that have attended our conference!



Register now for the Seattle Insights Conference to keep up with rapidly evolving consumer needs.