Toronto Strategy Conference
Simplify your Strategic Planning - Shape the future of your brand at our three-day Toronto Strategy Conference.
Related Strategy Events: Atlanta Strategy Conference, Chicago Strategy Conference, Los Angeles Strategy Conference, Minneapolis Strategy Conference, New York Strategy Conference, Seattle Strategy Conference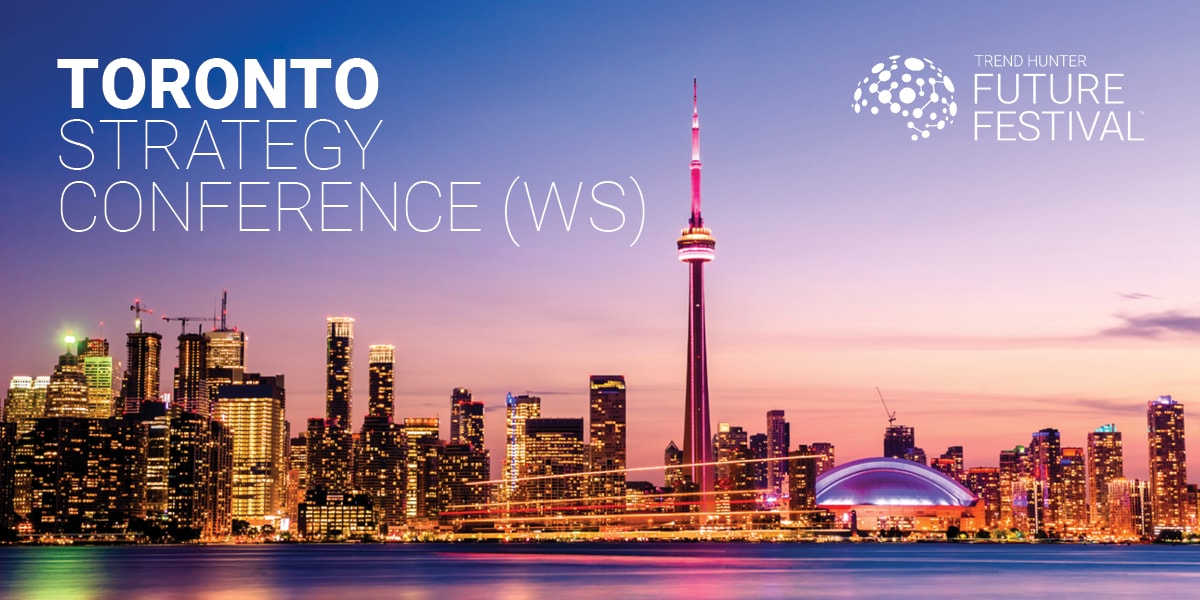 Why Attend the Toronto Strategy Conference?
From the highest level CEOs to the lowest level managers, those that succeed in strategic planning require an understanding of two critical factors: environment and opportunity–what things are like now and how they are going to change. At our three-day Toronto Strategy Conference, we will make your planning simpler by providing you with the answers to these two crucial questions via consumer research and trend data. During our marquee World Summit event, you'll get an expansive view on all the disruptive products and innovative ideas changing the world today alongside exposure to a vast array of innovation experiences from immersive trend research to our legendary Future Party.
Why Bring Your Strategy Team?
Invite your team or colleagues to join you at this strategy event to learn how to navigate change and align on a future-focused approach to your business. Trend sessions, team innovation workshops, and keynotes will keep your team engaged and inspired throughout the three days as you build the future of your brand together. Additionally, with a number of networking events, you and your team will have the chance to socialize and connect with thought leaders and industry innovators from some of the world's best brands.
Why Visit Toronto?
During your stay, dive into the delights of Toronto, the largest city in Canada and a world leader in business, entertainment, and culture. Within this multicultural mosaic, there are a ton of experiences to stimulate your creativity, disrupt your thinking, and just to enjoy outside of the conference. Plus, Trend Hunter will provide you with an exclusive selection of our top suggestions for things to do in the city to feed your curiosity and bring your experience to life.
Who is This Strategy Conference For?
This live learning event is our top Toronto conference on strategy and is meant to inform, inspire, and guide leaders like you through the instability of our post-pandemic landscape. Though the market is changing, this conference aims to arm intrepid strategy professionals with the tools to tackle change and reveal opportunities in order to prepare them for the future. From category and product managers to department leaders and C-suite executives, our three-day event caters to anyone who is organizationally involved in strategy, vision, or strategic planning.

"Future Festival is a must see for all innovators. Their content is forward-thinking yet very relevant, and thoughtfully designed to make you think in a new way. I left feeling inspired and with handy tools to help my company vet and launch new ideas." Chief Innovation Officer
Check out some of the brands that have attended our conference!



Register now for the Toronto Strategy Conference to create your brand's future.