New York Strategy Conference
Shape your Strategy for the Future - At our one-day New York Strategy Conference, inform your future strategy with today's disruptive ideas.
Related Strategy Events: Atlanta Strategy Conference, Chicago Strategy Conference, Los Angeles Strategy Conference, Minneapolis Strategy Conference, Seattle Strategy Conference, Toronto Strategy Conference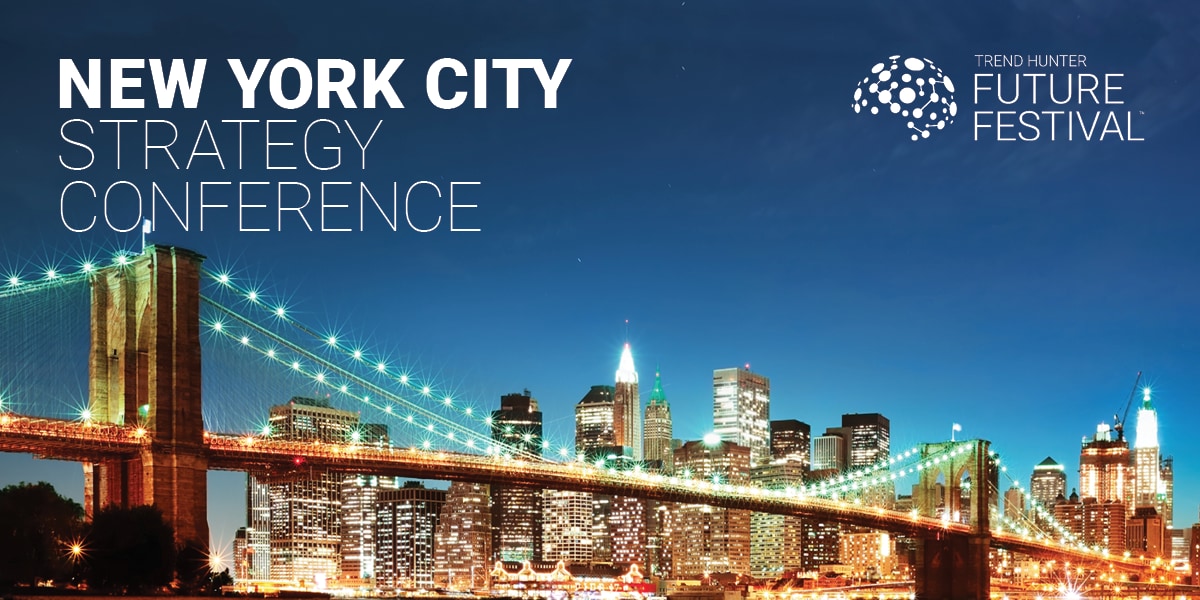 Why Attend the New York Strategy Conference?
Current market research is key to understanding the consumer landscape today which is why we're running the New York Strategy Conference. During this live learning event, you'll discover the leading ideas and top innovations that are modeling the future through a set of insightful keynotes. With content developed from the world's largest trend platform, you'll walk away with a ton of fresh, data-driven insights and takeaway materials to inform your organzation and take your strategic planning to the next level. From the experiential economy to the emerging impact of next generation technology, our one-day conference covers all the key topics that are essential to mastering today's rapidly evolving market.
Why Bring Your Strategy Team?
Invite your team and colleagues to join you at this event so you can align your thinking and collaborate with them on plans for the post-pandemic future. Take this opportunity to improve your team's cross-functional capabilities while meeting and conversing with thought leaders and top innovators across industries to build your business network.
Why Visit New York?
In New York City, there are lots of fun experiences to be found while you're at the conference. This legendary American city has everything from museum adventures to nights out at trendy restaurants or swanky bars. Whatever your inclination–we'll provide you with a dozen suggestions for innovative experiences in NYC to dive into by yourself, with your team, or with new friends.
Who is This Strategy Conference For?
This one-day event is our best New York conference about strategy and is planned to inform and inspire leaders of all levels to approach the challenges of the future with confidence. Wherever you work in the field of corporate strategy, you'll find a lot of value in the connections you make and the content you learn at this conference.

"Future Festival is a must see for all innovators. Their content is forward-thinking yet very relevant, and thoughtfully designed to make you think in a new way. I left feeling inspired and with handy tools to help my company vet and launch new ideas." Chief Innovation Officer
Check out some of the brands that have attended our conference!



Register now to enhance your future plans at the New York Strategy Conference.