Atlanta Strategy Conference
Level Up your Business Strategy - At our one-day Atlanta Strategy Conference, we'll help you shape your strategic direction as you look to the future.
Related Strategy Events: Chicago Strategy Conference, Los Angeles Strategy Conference, Minneapolis Strategy Conference, New York Strategy Conference, Seattle Strategy Conference, Toronto Strategy Conference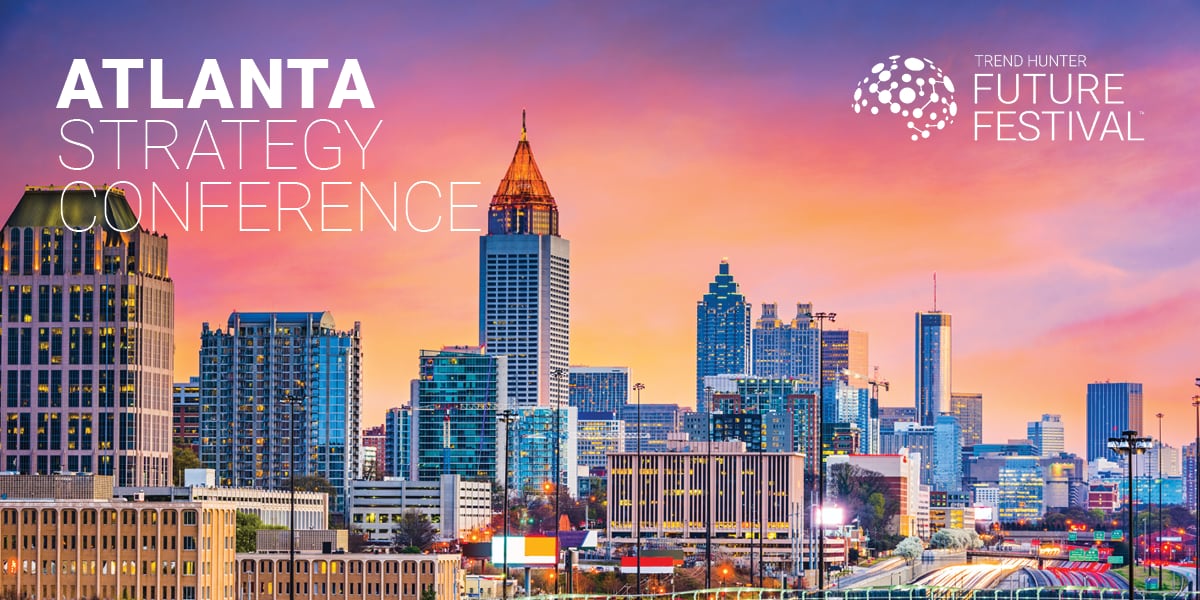 Why Attend the Atlanta Strategy Conference?
Strategy leaders have two tough tasks ahead of them: predict the future through this chaotic uncertainty and create an action plan from their predictions that enable business growth. That's where the Atlanta Strategy Conference can help. This immersive event helps leaders like you with both of these daunting asks by equipping you with innovation frameworks to navigate the change that comes with Chaos and inspiring new ideas so you can support organizational growth. With insights and data drawn from the world's most powerful trend platform, the keynotes at this conference range in topic and content and will help you better understand the competitive landscape and the direction of the market.
Why Bring Your Strategy Team?
Invite your team or colleagues to join you at this event to drive alignment, increase cohesion, and enable short- and long-term visioning. While you're there, enhance your and your team's industry relationships with networking sessions designed to connect you with other leaders and professionals across sectors.
Why Visit Atlanta?
Outside the conference, take the time to steep in the sights, sounds, and smells of the urban South with access to a range of culinary experiences and historical sites alike throughout Atlanta. Source inspiration from local specialties like colourful street art as you stroll through one of America's foremost innovation hubs, home to some of the world's top Fortune 500 companies.
Who is This Strategy Conference For?
This one-day conference is our best Atlanta event for strategy and will help you approach the post-pandemic future with confidence. From insights and innovation to product and marketing leaders, those that work in VOC, foresight, and strategic planning would greatly benefit from a look at the future through our takeaway-focused content.

"Future Festival is a must see for all innovators. Their content is forward-thinking yet very relevant, and thoughtfully designed to make you think in a new way. I left feeling inspired and with handy tools to help my company vet and launch new ideas." Chief Innovation Officer
Check out some of the brands that have attended our conference!



Register now for the Atlanta Strategy Conference where we'll help you strategize for the future of business.