Toronto Trend Conference
Your Future Depends on Tomorrow's Trends - Explore the trends of today and tomorrow at our three-day Toronto Trend Conference.
Related Trend Events: Atlanta Trend Conference, Chicago Trend Conference, Los Angeles Trend Conference, Minneapolis Trend Conference, New York Trend Conference, Seattle Trend Conference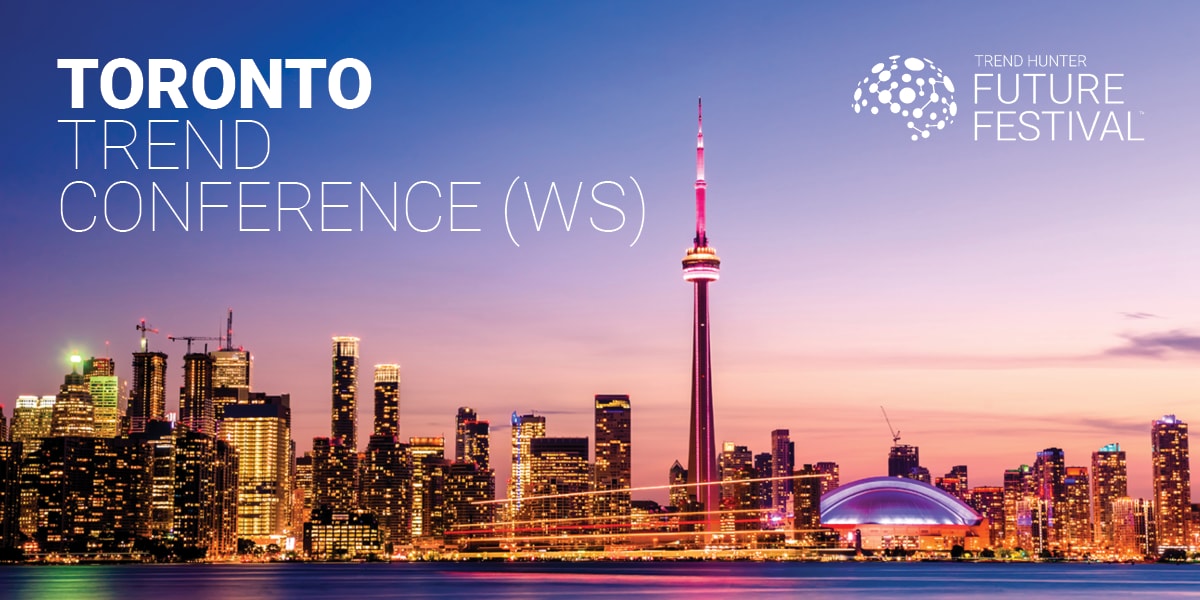 Why Attend the Toronto Trend Conference?
The pandemonium of the pandemic taught us a lot of lessons about disruption, evolution, and change. At this year's Toronto Trend Conference, we'll show you how companies are innovating through and emerging from this period of Chaos so you can take those lessons back to your own business. Through this experiential three-day event, you'll get access to the latest in trend research, data-driven insights, and patterns of consumer behaviour to keep you ahead of the curve for the coming years. As you look at the greatest window of opportunity in your career, we want to offer you the data, tactics, and ideas you need to win with your consumers.
Why Bring Your Trend Team?
Use this conference as a chance to enjoy an immersive bonding session with your team or colleagues. With the inclusion of exclusive experiences like Trend Safaris, team workshops, and Future Party, our event is designed to be informative, interactive, and most of all fun! Plus, you and your team can connect and network with some of the top innovators and industry leaders in the world at our three-day Future Festival World Summit event.
Why Visit Toronto?
While you're here, we'll share some of the top spots across Toronto, specially selected for their innovative ideas, so you can have the signature city experience. Whether you're a Toronto native or a welcome visitor, these spots will bring our trend research to life to help ignite your imagination and spark your creativity. Prepare for an unforgettable experience in this Canadian center of excellence and innovation.
Who is This Trend Conference For?
This event is our best Toronto conference for trends and market research and will help those whose roles revolve around trend research to learn what's trending today and tomorrow. Whether you're new to the industry or a longtime player, this conference appeals to trend researchers and insights professionals of all levels.

"Future Festival will show you the pathway to understand emerging and future trends, will provide you insights as to what's coming next, and give you a set of tools to take advantage of and create the future!" Chief Financial Officer
Check out some of the brands that have attended our conference!



Register now for the Toronto Trend Conference to futureproof your perspective.