New York Trend Conference
What's on Today's Cutting Edge? - Explore the top innovations shaping the future at our one-day New York Trend Conference.
Related Trend Events: Atlanta Trend Conference, Chicago Trend Conference, Los Angeles Trend Conference, Minneapolis Trend Conference, Seattle Trend Conference, Toronto Trend Conference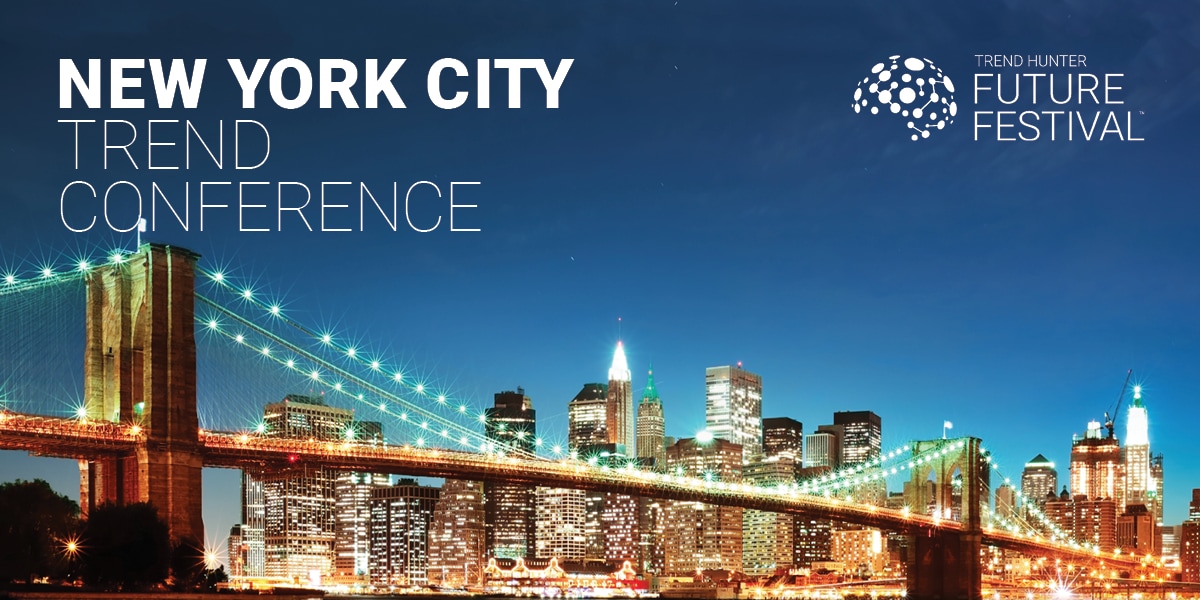 Why Attend the New York Trend Conference?
Separating five-minute fads from long-term macro market changes can be a challenging task without a reference guide–and that's where the New York Trend Conference comes in. This one-day learning event will help you stay on top of the emerging ideas and future trends that are changing the way we think, act, and shop. Through a day of energizing keynotes and seminar sessions, we will place reliable, data-driven insights into your hands so that you can take advantage of the opportunities that matter most for your business. With a robust set of takeaway materials, you'll be able to bring these big ideas back to your organization after the conference so your teams can take immediate action to secure your business' future.
Why Bring Your Trend Team?
Better yet, bring your team along to this trend-focused innovation forum to identify the most important megatrends for your market and align on how to leverage them in your business. While attending, you and your team will also have the opportunity to engage with some of the top thought leaders and most innovative brands across industries to inspire fresh ideas and grow your business network.
Why Visit New York?
During your stay in NYC, discover the city that never sleeps like you've never seen it before with a curated list of a dozen innovative experiences to enjoy, courtesy of Trend Hunter. Whether you and your team are more interested in arts and culture or socializing and entertainment, New York City has a host of options for first-timers and repeat guests alike.
Who is This Trend Conference For?
This conference is our best New York event on trends and insights and is supercharged with hyper relevant content that leaders like you need to win in this post-pandemic world. If you value knowing the latest trends that are impacting your industry, this is a conference you can't miss–whatever your role may be.

"Future Festival will show you the pathway to understand emerging and future trends, will provide you insights as to what's coming next, and give you a set of tools to take advantage of and create the future!" Chief Financial Officer
Check out some of the brands that have attended our conference!



Register now for the New York Trend Conference to survey the future of trends.