Chicago Trend Conference
Supercharge your Foresight Capabilities - Discover the cutting-edge innovations impacting the future at our one-day Chicago Trend Conference.
Related Trend Events: Atlanta Trend Conference, Los Angeles Trend Conference, Minneapolis Trend Conference, New York Trend Conference, Seattle Trend Conference, Toronto Trend Conference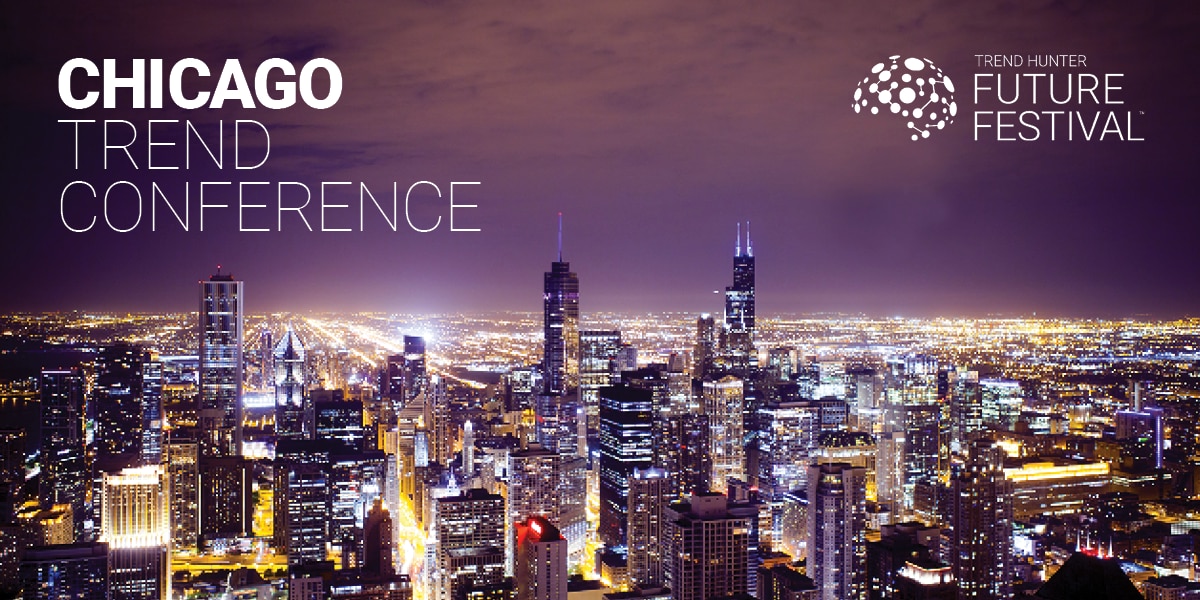 Why Attend the Chicago Trend Conference?
Sustainability. Artificial intelligence. The metaverse. These innovations are becoming commonplace–but what's the next big thing? Trend Hunter's Chicago Trend Conference is here to put the answer to that question in your hands. With content developed from the world's #1 trend research platform, this learning event will allow you to explore the future across industries. At our conference, you can expect keynotes that break down big ideas into bite-sized, data-driven insights so you can identify and action on the things that matter most to your business.
Why Bring Your Trend Team?
Encourage your team and colleagues to join you on this learning journey so you can align on new opportunities, extend your team's knowledge base, and explore the future of innovation together. Plus, you and your team will have the chance to meet with other industry leaders and insights professionals so you can talk shop and expand your network.
Why Visit Chicago?
After the conference, delve into Chicago's local attractions and experience the city's famed art and architecture. Whether you're interested in contemporary museums, downtown strolls, or audacious restaurants, Chicago has plenty to offer locals and visitors alike.
Who is This Trend Conference For?
Designed to help leaders like you stay in the know, this event is our top Chicago conference on trends and foresight. It's loaded with accessible content and takeaway materials so you can bring your thought leadership back to your organization afterward.

"Future Festival will show you the pathway to understand emerging and future trends, will provide you insights as to what's coming next, and give you a set of tools to take advantage of and create the future!" Chief Financial Officer
Check out some of the brands that have attended our conference!



Register now for the Chicago Trend Conference to stay on top of what's trending today–and tomorrow.