Atlanta Trend Conference
Experience the Future of Trends - At our one-day Atlanta Trend Conference, you'll uncover the disruptive ideas taking the world by storm.
Related Trend Events: Chicago Trend Conference, Los Angeles Trend Conference, Minneapolis Trend Conference, New York Trend Conference, Seattle Trend Conference, Toronto Trend Conference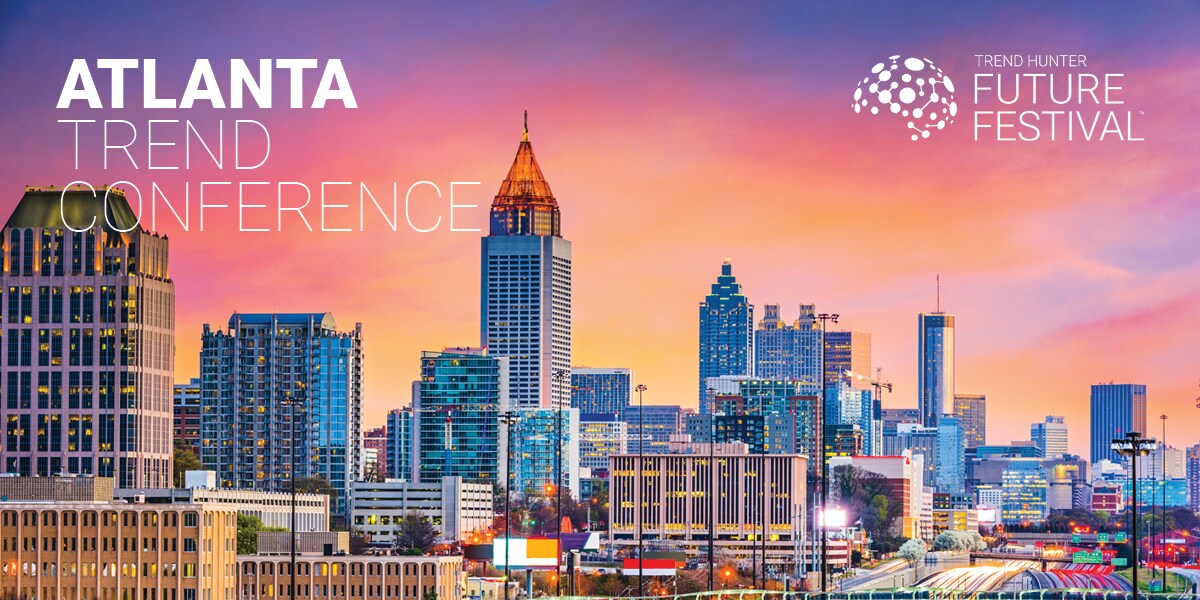 Why Attend the Atlanta Trend Conference?
In an era of emerging technology and new business models, we've collected the top ideas framing the future which we'll be presenting at the Atlanta Trend Conference. Dive into a daylong learning session full of insightful keynotes, delivered by our expert Futurists, on trending topics like consumer desire, retail innovation, the experiential economy, and future technology. Augment your foresight abilties with access to our market intelligence and consumer research, distilled into bite-sized insights for enhanced digestibility. You'll walk away with high-value takeaway materials that you can use to formulate your next breakthrough idea.
Why Bring Your Trend Team?
Invite your team to partake in this enlightening and inspiring innovation experience, designed to futureproof your business and elevate your brand through the coming years. Take advantage of the time to hold strategic brainstorms or ideation sessions with your colleagues to build a future-focused approach to your business. Plus, you and your team will have the chance to connect with industry leaders from some of the top brands during the dedicated networking portion of the Atlanta Trend Conference.
Why Visit Atlanta?
Get a taste of Southern hospitality by exploring some of the experiences from Trend Hunter's curated checklist of must-sees for innovation-minded leaders like you. Home to some of the world's leading Fortune 500 companies, Atlanta is an emerging innovation hub in America–beyond its reputation as a diverse culinary capital.
Who is This Trend Conference For?
This event is made to orient forward-looking leaders toward future opportunities and is our best Atlanta conference on trends and insights. The diversity of topics and accessible content makes this conference a top choice for those looking to stay on top of trends and innovations. Whether you're more interested in updating your knowledge or validating your ideas, the Atlanta Trend Conference is the place to be.

"Future Festival will show you the pathway to understand emerging and future trends, will provide you insights as to what's coming next, and give you a set of tools to take advantage of and create the future!" Chief Financial Officer
Check out some of the brands that have attended our conference!



Register now to upgrade your foresight at the Atlanta Trend Conference.