Toronto Marketing Conference
Experience the Future of Marketing - We'll help win with today's consumers at our three-day Toronto Marketing Conference.
Related Marketing Events: Atlanta Marketing Conference, Chicago Marketing Conference, Los Angeles Marketing Conference, Minneapolis Marketing Conference, New York Marketing Conference, Seattle Marketing Conference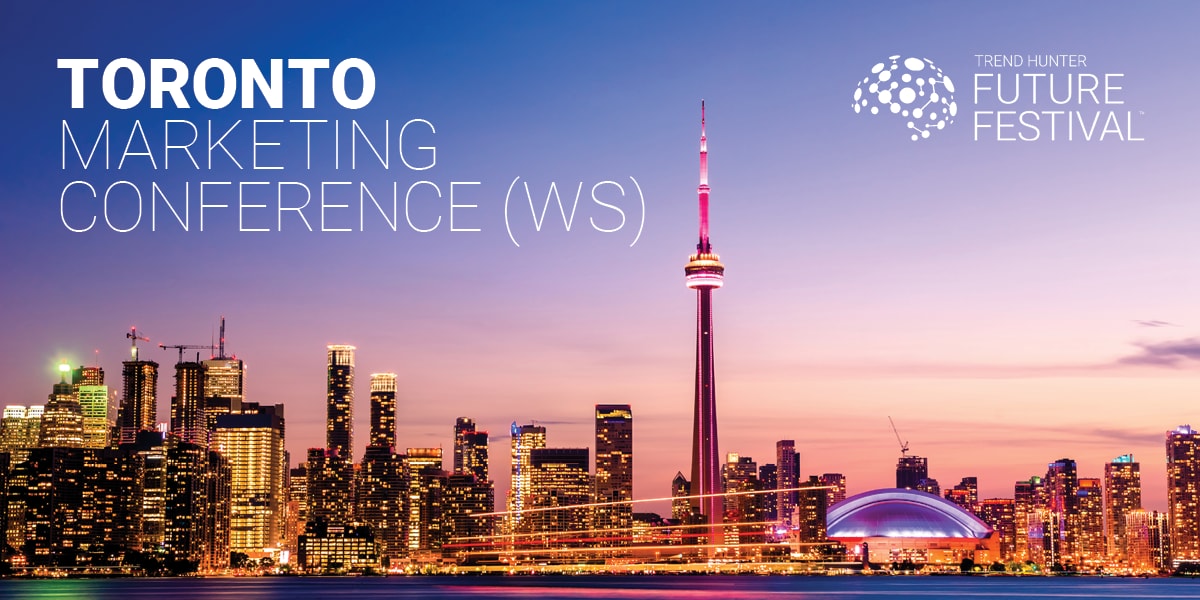 Why Attend the Toronto Marketing Conference?
Consumer needs are ever-evolving. Every day, new trends and narratives impact the attitudes of your audiences and, as a marketer, you need to be able to keep up. Our Toronto Marketing Conference will get you closer to your consumers by providing you with the most recent trend research packaged up in digestible keynote presentations. Attend our headliner Future Festival event to acquire the latest insights on consumer behaviour which will help you craft stories that are relevant to your industry and for your audience. By the end of the conference, you'll not only have the latest data on consumers today but also a host of enriching experiences and connections that will last you a lifetime.
Why Bring Your Marketing Team?
Bring your team or even colleagues from other departments with you to this experiential event to enhance your cohesion, brainstorm new brand ideas, and align on opportunities in your market. Add to you and your brand's network by developing relationships with other industry professionals and leading innovators across sectors. Plus, enjoy the team bonding that comes along with experiencing an immersive Trend Report session, a day of innovation workshops, and our legendary Future Party at our 3-day World Summit.
Why Visit Toronto?
While you and your team are attending the conference, enjoy some of our favourite spots across Toronto, handpicked for their innovative ideas. From trendy bars to cultural hotspots, the experiences in this city will help expand your perspective and inspire your ideas.
Who is This Marketing Conference For?
This 3-day conference is made to help leaders like you excel through this current period of chaos and is our best Toronto event on marketing. Whether you're looking to elevate your personal brand, better understand today's consumers, or discover your next big business opportunity, this conference will support your marketing efforts as you position yourself for the future.

"Future Festival's content was completely dialed in. Precise. Actionable. Effective. Impeccably timed. I appreciate such attention to detail when it comes to presentations and speaking." Senior Director, Client Marketing
Check out some of the brands that have attended our conference!



Register now for the Toronto Marketing Conference to meet the future of marketing.