Atlanta Marketing Conference
Where is your Brand Headed in 2023? - At our Atlanta Marketing Conference, you'll have the space to define the strategic direction of your brand.
Related Marketing Events: Chicago Marketing Conference, Los Angeles Marketing Conference, Minneapolis Marketing Conference, New York Marketing Conference, Seattle Marketing Conference, Toronto Marketing Conference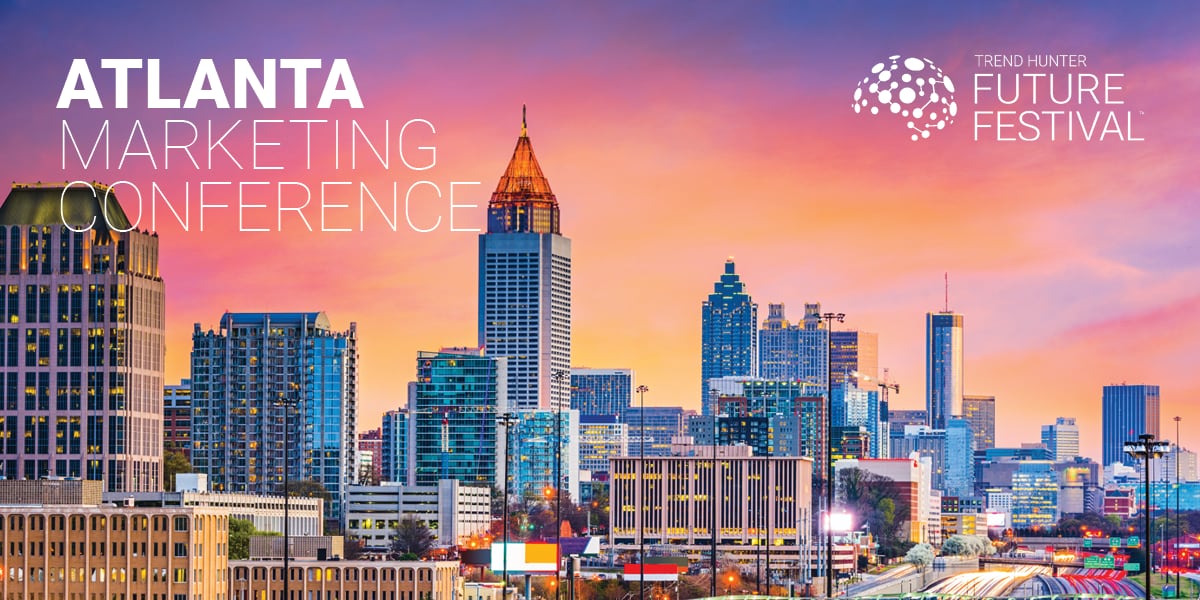 Why Attend the Atlanta Marketing Conference?
As a marketing leader, we know that it can be tough to find the time to mine new opportunities and think about strategic planning. At our one-day Atlanta Marketing Conference, we want to give you that time and space to think about the future so you can prepare for this next period of post-pandemic opportunity. Listen to a series of insightful keynotes, delivered by our expert Futurists, about the top trends across industries and the latest market research on consumer behaviour. Take the time to get in touch with the future so you can elevate your marketing efforts and reach tomorrow's consumers.
Why Bring Your Marketing Team?
Bring your team along to this experiential event as a team development and vision alignment exercise. At the conference, you'll have a cross-functional space to explore fresh ideas and get inspired by the efforts of some of the most innovative brands in the industry. During the networking portion, the conference will act as your forum to interact and share knowledge with other marketing leaders and industry innovators from a variety of sectors.
Why Visit Atlanta?
From its many historical sites to several Fortune 100 headquarters to its selection of shopping centers, Atlanta is rich in culture, business, and entertainment–a perfect match for any innovative professional. Post-conference, be sure to check out the city's lively street art on your way to some of Trend Hunter's favourite local hotspots.
Who is This Marketing Conference For?
This conference is our top Atlanta event about marketing and is meant to assist leaders like you to experience the future before it happens. Whether your role is more focused on content creation or overall marketing strategy, the takeaway materials and actionable insights will serve any marketing professional well as they guide the narratives that matter to their consumers.

"Future Festival's content was completely dialed in. Precise. Actionable. Effective. Impeccably timed. I appreciate such attention to detail when it comes to presentations and speaking." Senior Director, Client Marketing
Check out some of the brands that have attended our conference!



Register now to take your brand to its next level at the Atlanta Marketing Conference.