Los Angeles Marketing Conference
Refine your 2023 Marketing Strategy - Learn the latest in market research at our one-day Los Angeles Marketing Conference.
Related Marketing Events: Atlanta Marketing Conference, Chicago Marketing Conference, Minneapolis Marketing Conference, New York Marketing Conference, Seattle Marketing Conference, Toronto Marketing Conference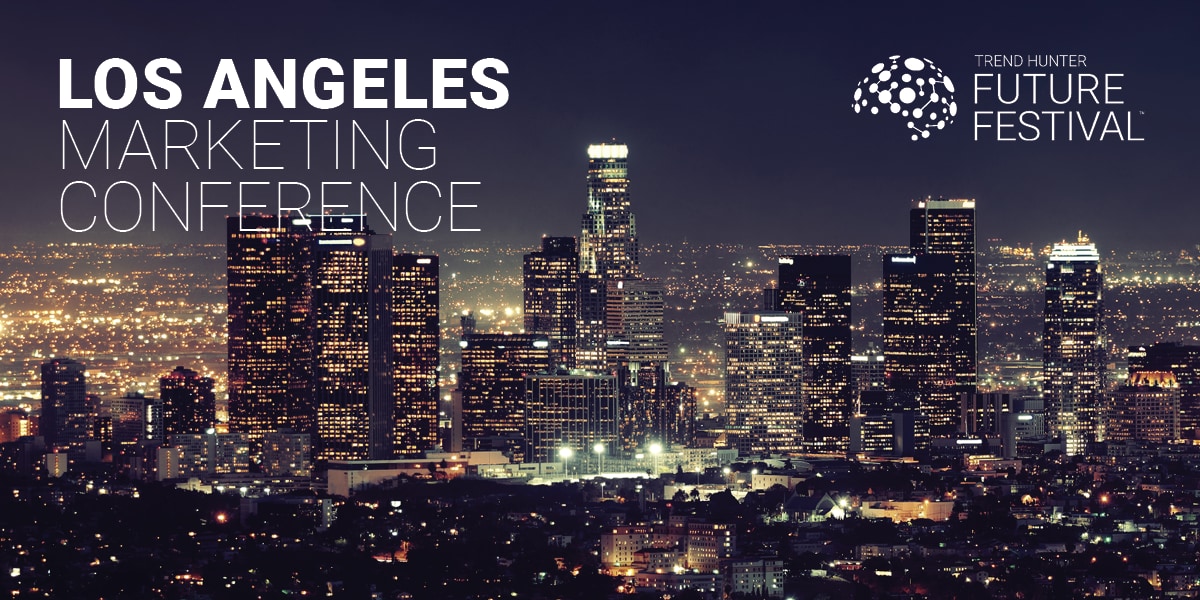 Why Attend the Los Angeles Marketing Conference?
Bring your appetite for innovation–Trend Hunter's Los Angeles Marketing Conference is the biggest marketing event of the year. Learn all of the latest innovations and top ideas impacting industries from our expert Futurists representing the world's largest trend platform. The hundreds of thousands of trends housed on our platform allow us to gain unique perspectives on what's shaping the most innovative brands in the world which we will pass along to you through a series of keynotes at this event. The conference will also provide you with a forum to network, interact, and share knowledge with other marketing leaders from a wide range of industries.
Why Bring Your Marketing Team?
Use this unique show as a group learning experience that will allow you to work collaboratively in real-time to share ideas and develop your own storyboard for the future of your brand. Take this time to slow down, reflect on the future, and learn what's out there with your team so you can speed up through this post-pandemic period.
Why Visit Los Angeles?
While you're in LA, why not experience the allure of this star-studded city with some of our top recommendations on innovative hotspots to inspire your marketing efforts. From good eats to must-see sights, there's plenty to take in while in the famed home of Hollywood.
Who is This Marketing Conference For?
This live learning event is our best Los Angeles conference about marketing and is stacked with content that marketing leaders like you will be able to bring back to your organization. Whether you're more interested in strategy, opportunities, or open innovation, the Los Angeles Marketing Conference has it all.

"Future Festival's content was completely dialed in. Precise. Actionable. Effective. Impeccably timed. I appreciate such attention to detail when it comes to presentations and speaking." Senior Director, Client Marketing
Check out some of the brands that have attended our conference!



Register now to prepare your plan for the coming years at the Los Angeles Marketing Conference.