Chicago Innovation Conference
Get Ready to Revamp your Innovation Strategy - Trend Hunter's one-day Chicago Innovation Conference will equip you with the cutting-edge trend research you need to meet the post-pandemic future.
Related Innovation Events: Atlanta Innovation Conference, Los Angeles Innovation Conference, Minneapolis Innovation Conference, New York Innovation Conference, Seattle Innovation Conference, Toronto Innovation Conference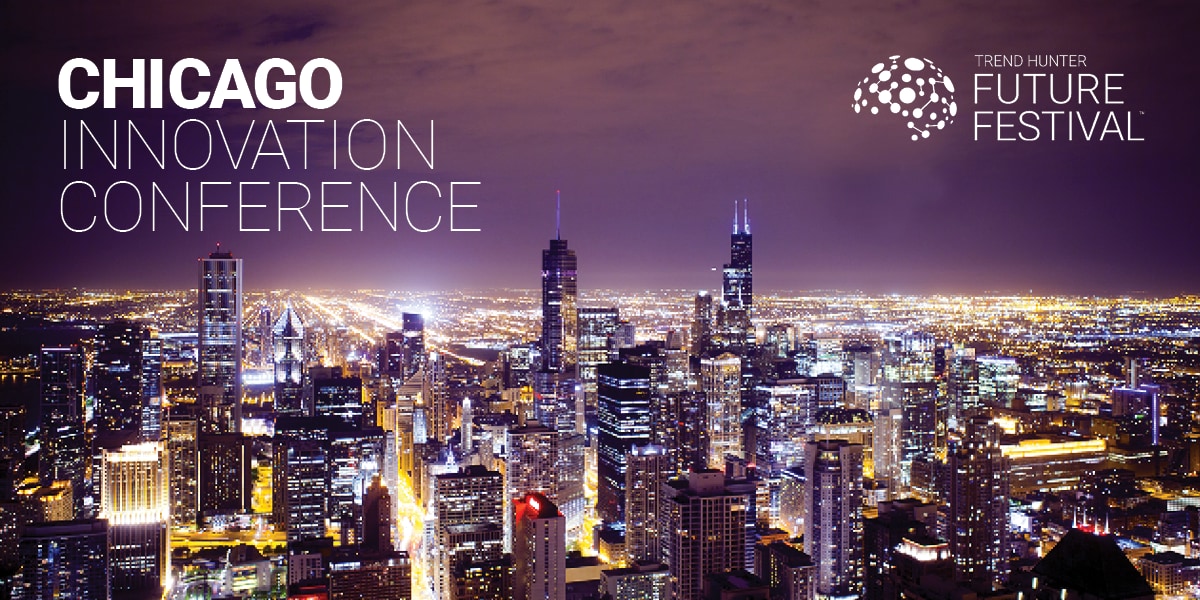 Why Attend the Chicago Innovation Conference?
Everyone wants innovation, but many companies don't get it quite right. At our Chicago Innovation Conference, we'll make sure you do by getting you up-to-date with the latest insights and strategies drawn from our crowd-filtered trend platform. Through this training event, you'll have the chance to pick up and polish off the innovative thinking that will propel your business toward a promising future. Soak up an insightful day of inspiring keynotes delivered by our Futurists and get a focused look at the trend content that is disrupting industries across the US and beyond.
Why Bring Your Innovation Team?
Build cohesion in your business by bringing your team along to share in this inspiring learning experience. Use the time together to recenter your alignment and strategize around the future of your industry. With plenty of networking opportunities, you and your team will construct a common knowledge foundation and foster new relationships across a variety of sectors.
Why Visit Chicago?
Plus, while you're in the Windy City, explore the vast urban landscapes and artisanal delights of Chicago. As one of the most innovative US cities, there's plenty to see and do, from cultural sites like the American Writers Museum to foodie hotspots like Alinea Restaurant.
Who is This Innovation Conference For?
Our Chicago Innovation Conference is perfect for professionals in the creative field of innovation, including those who are responsible for ideating new products and services or those just wanting to bring more of an innovative mindset to their role. If you are wanting to sharpen your skills and network with other Chicago innovation professionals, this is the ideal event for you.

"Future Festival is a must attend for any innovator. Immediately actionable insights, inspiring content, and great opportunity to connect with the innovation community and peers." Senior Director, Innovation
Check out some of the brands that have attended our conference!



Register now for the Chicago Innovation Conference to stay ahead of the pack with a fresh set of disruptive tactics.