Our Top San Francisco
Innovation Conference
On February 23rd, join the top innovators in San Francisco to explore the future of business innovation.
85% rate Future Festival as the "best business event they've ever attended."

Our San Francisco Trends Conference offers an unprecedented opportunity to explore the future of business innovation with the expertise of the world's #1 trend firm. Our expertly curated one-day event will help you discover future trends, find overlooked opportunities, and learn how to prepare for the years ahead. I can't wait to see you there!" – Jeremy Gutsche, CEO & NY Times Bestselling Author
Rescheduling for COVID-19
WHAT'S DIFFERENT?

Our 1-day innovation conferences are immersive, takeaway-focused training events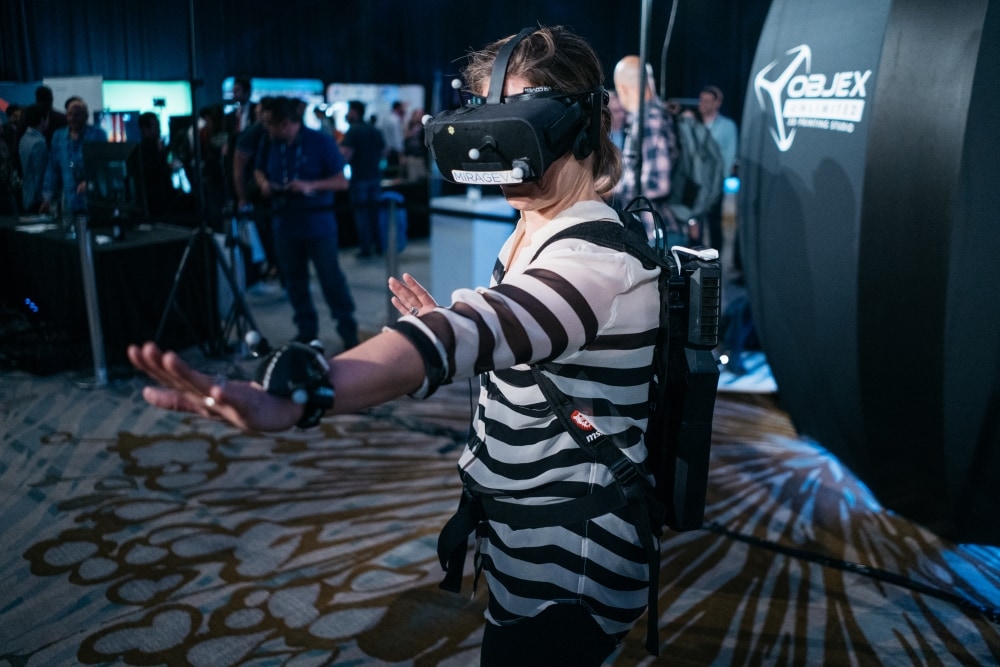 COST-EFFECTIVE 1-DAY
vs.
DAYS AWAY FROM WORK
100+ DATA-DRIVEN INSIGHTS
vs.
OUTDATED MATERIAL
DOWNLOADABLE PRESENTATIONS
vs.
TAKE-YOUR-OWN NOTES
INDIVIDUAL ASSESSMENTS
vs.
GENERIC CONTENT
ONE-ON-ONE ADVISOR TIME
vs.
LACK OF FOLLOW-UP
ENERGETIC & ACTIONABLE
vs.
RANDOM & OUTDATED
Learn More
Our San Francisco Innovation Conference
Our San Francisco Trends Conference is specially designed to help you and your team approach business innovation from a new perspective. We present insight into Trend Hunter's 6 Patterns of Opportunity and 18 Megatrend frameworks, helping you learn how to decode the chaos of emerging trends, capitalize on your innovation strengths, identify your innovation blind spots, and find better ideas, faster. After learning these tools and strategies for success you will then have an opportunity to bounce ideas off of other innovators at an immersive Future Festival afterparty and go home with $4000 in takeaway materials to help you create the future.
"It was an incredible week that left me fueled and supported with new tools to encourage my company to embrace innovation on a real level." – Creative & Business Development
"Jeremy and his team have a way of pulling you away from what you know, to see what is possible for your brand." – Vice President
Why visit? We'll suggest more than a dozen business innovation hotspots for you to explore following the San Francisco Innovation Conference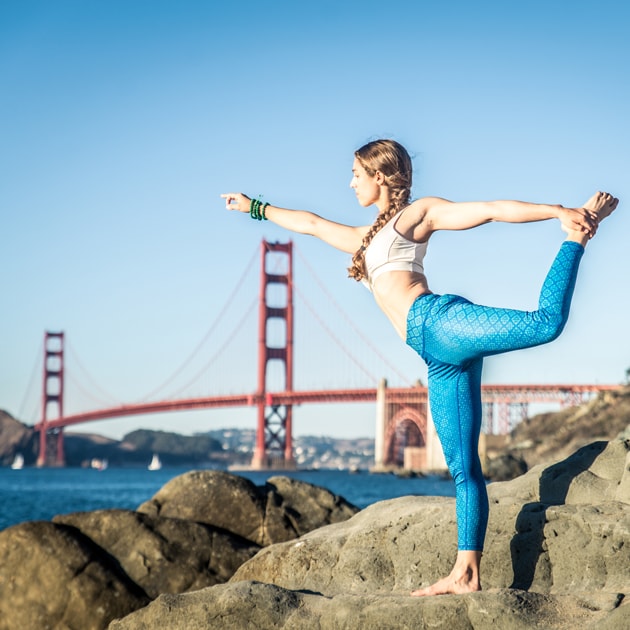 Even if you've been to San Francisco before, there is no shortage of innovative brands and businesses to explore following the San Francisco Trends Conference. In addition to iconic landmarks such as the
Golden Gate Bridge
and the
Haight-Ashbury
neighborhood, the city is also home to lesser known attractions where you can witness the latest trends playing out in real time. To see the future of the fitness industry, stop by
Pop Physique
to try a hybrid exercise class that combines Pilates, weights, and ballet, for a fun -- and challenging -- workout. Follow up your sweat session by dining on gourmet dishes and taking in a film projected onto the back wall of
Foreign Cinema
. Finally, stop by the
Tinker Kitchen
, a fully-loaded makerspace kitchen, to craft your very own experimental food creations.
Plus, explore a dozen more unique hotspots in San Francisco with our exclusive Future Festival trend book!
Schedule for San Francisco 2020
Morning
Breakfast + Registration
Super Future Keynote
Break
Forecasting Micro-Generational Desire
Rewriting the Rules of Retail
Lunch
Afternoon
Unpacking Consumer Behaviour
Cracking the Leisure Code
Marketing in the Crisis of Authenticity
Break
Future-Proofing Work Culture
Innovating Through Ritual
Networking + After-Party
8:50 am
Super Future Keynote
We are currently living through history's highest ever rate of change, and seemingly far off innovations will be here sooner than we think. In this session, Jeremy will prepare you for the Super Future, where AI, VR, and other evolving technologies could soon reign supreme.
10:50 am
Forecasting Micro-Generational Desire
Generational thinking gets an update through a new approach to segmentation. Deep-dive the Micro-Generations to uncover the answer to what today's consumer truly desires and why.
11:40 am
Rewriting the Rules of Retail
Inspect the motivations behind consumers' purchasing behaviors and what it means to offer a purposeful retail experience. What can you do to become more customer-centric?
1:10 pm
Unpacking Consumer Behaviour
Learn how opposing trends are competing to shape consumer psychology and behavior. How is your brand plugging into major cultural shifts?
2:00 pm
Cracking the Leisure Code
To learn what consumers really want, look no further than what they do in their free time. Find out what motivates consumer leisure choices and what they mean for your business.
2:30 pm
Marketing in the Crisis of Authenticity
Explore how marketing has changed to reach an age where traditional tactics no longer exist. What is the best way to capture the attention of a consumer who craves authenticity?
3:40 pm
Future-Proofing Work Culture
Deep-dive the new definition of work/life balance using Trend Hunter's Innovation Assessment. What does today's consumer – perhaps even your own employees – consider a good corporate culture?
4:10 pm
Innovating Through Ritual
Explore case studies of how the most innovative people productionize out-of-the-box thinking within their teams. Are our imagined orders helping or hurting innovation? How can you create new ones?
200 Page Powerpoint Highlights
•
•
•
140-Page Future Book & Megatrend Framework
•
•
•
Better & Faster Signed Book
•
•
•
Keynotes, Parties, Breakfasts, Lunches, Drinks & Snacks
•
•
•
2020 Trend Report (Worth $1,500)
•
•
•
1 Year of Trend Hunter PRO Content (Worth $2,388)
•
•
1:1 Meeting or Call with an Advisor
•
•
Team Innovation Assessment Overview
•
•
1 Year of Trend Hunter Learning Platform
•
•
Bonus Custom Trend Report (Worth $2000)*
•
VIP Lunch with Jeremy Gutsche
•
Non-Clients
$1,299
$1,599
$2,099
Advisory Client Discount
$899
$1,399
Check if You're a Client HERE
Save 44%
Save 33%
NOTES: All prices are in USD. All ticket sales are final. However, if you notify us by email at least 1 week advance, tickets are transferable to other coworkers or events within 1 year.
Custom reports with the purchase of a VIP ticket are limited to a maximum of 1 report per brand and 1 report per purchase. Bonus Custom Reports must be requested between now and 45 days after the event. Conference details are subject to change.
As the situation surrounding COVID-19 changes daily, we have updated our refund policy so that you can feel totally confident when purchasing an event ticket.
If your event gets rescheduled to a future date, you will have a choice between the following options:
Transfer your ticket to the newly scheduled date
Transfer your ticket to any other 1-Day event in a different city (within a 1-year period)
Gain access to our Future Festival Virtual event option (+ 3 months of access to Trend Hunter's eLearning Platform for General ticket holders)
If your event is canceled with no future scheduled date, you will be entitled to the alternate ticket options above or a full refund.