Our 2-Day New York Retail
Innovation Conference
From July 13-14, experience the future of retail with top innovators in New York.

Our 2-day Retail Innovation Conference is designed to accelerate innovation, presenting key insight into shifting trends in the retail space. You will get to dive deep into trend and innovation tactics, mastering Trend Hunter frameworks that will help you begin to uncover untapped opportunities. We look forward to seeing you there!" – Jeremy Gutsche, CEO & NY Times Bestselling Author
Our NYC Retail Innovation Conference Event
Our New York Retail Innovation Conference will arm your team with the tools needed to prepare for 2020 and beyond. Our conference content will help you understand the trends that are shaping the retail space today, and start thinking like a true innovator. Our roster of speakers will analyze the key drivers of trends in retail, breaking down emerging trends with Trend Hunter's 18 Megatrend matrix to make sense of shifts in consumer desires. Keynote content will also cover topics such as omnichannel retail, micro-generations, consumer leisure choices, and much more!

Alongside our keynote content, you'll get to hear real stories of innovation and change from industry leaders on our retail panel, and our innovation workshop session will provide you actionable takeaways to pursue your next idea with confidence. Plus, you can turn insight into action with $4000 in takeaway materials, including a personalized innovation assessment and recap presentation decks to share with your team.
Learn how to innovate in a hands on way with our Retail Innovation Workshop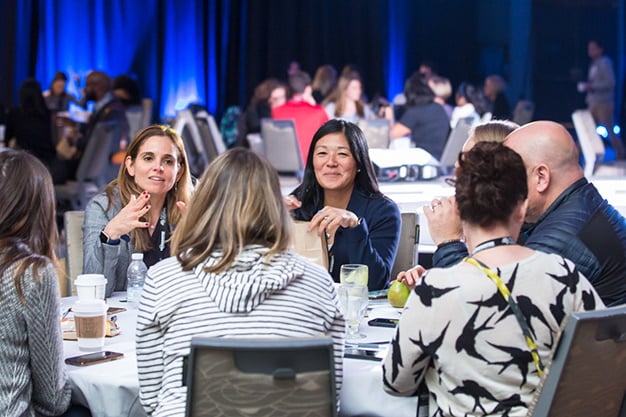 Trend Hunter's tried-and-tested workshops are designed to accelerate innovation and help you identify the untapped opportunities all around us.

Get a hands-on introduction into the innovation process as you learn how to think like an innovator, identify your innovation strengths and weaknesses and ultimately find better ideas faster.

All attendees will walk away with 5-10 actionable ideas, ready to spark a culture of innovation within their own organizations.
Gain key insight into the retail industry with our Retail Trend Report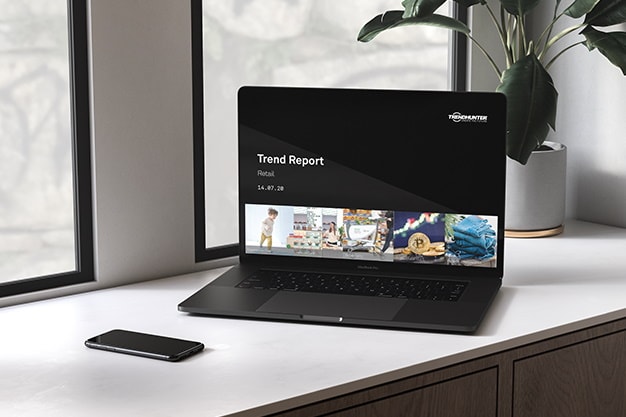 Prepare for 2020 and beyond with the findings in our Retail Trend Report. This report will highlight the Top 50 trends in the Retail space, identifying ground-breaking trends and emerging consumer shifts throughout the industry.

Our Trend Reports are based on big data, pulled from our trend databases and refined through crowd filtering and AI to identify emerging patterns and relevant innovations. You'll not only have access to examples of wide-sweeping emerging trends, but also to hyperlinked article samples and insightful infographics that make sense of their wider impact.

This report is a sample of the content that over 750 brands receive from Trend Hunter to help them innovate and find better ideas faster.
Why visit? We'll suggest more than a dozen innovation hotspots for you to explore following the New York Retail Innovation Conference
New York has a variety of innovative businesses and rich cultural sites to explore following our Retail Innovation Conference event. Following the conference, visit cultural hotspots such as the
Museum of Modern Art
or the
Metropolitan Museum
to see works from the world's greats. Follow up your museum visit with a game and a cocktail at
the Royal Palms Shuffleboard Club
in Brooklyn, or take in some bowling and arcade games at
Bowlmor
. After your day of exploration, head to dinner at
Dirt Candy
, a vegetarian tapas restaurant that is changing the face of good-for-you food.
Plus, explore a dozen more unique hotspots in New York with our exclusive Retail Innovation Conference workbook!
Schedule for New York Retail Innovation Conference 2020
Day 1
Registration + Networking Breakfast
Create the Future
Networking Break
Forecasting Micro-Generational Desire
Networking Lunch
Omnichannel Retail
Marketing in the Crisis of Authenticity
Networking Break
Marketing/Retail Panel
Cracking the Leisure Code
Unpacking Consumer Behavior
Closing Remarks
Networking + After Party
Day 2
Breakfast + Networking
Rewriting the Rules of Retail
18 Megatrends of Retail
Innovators in Business
How to Disrupt Workshop
Lunch
Workshop continued
Networking + After Party
Day 1
7:30 am
Registration + Networking Breakfast
8:50 am
Create the Future
Jeremy Gutsche kicks off the day with content from his newly released book duo, Create the Future: Tactics for Disruptive Thinking + The Innovation Handbook.
11:00 am
Forecasting Micro-Generational Desire
Generational thinking gets an update through a new approach to segmentation. Deep-dive the Micro-Generations to uncover the answer to what today's consumer truly desires and why.
1:00 pm
Omnichannel Retail
An omnichannel approach to sales is quickly becoming the foundation for successful retailers, replacing the siloed, multi-channel approaches of the past. In this keynote, learn how the omnichannel approach is being executed, and what it means for the future of retail.
2:00 pm
Marketing in the Crisis of Authenticity
Explore how marketing has changed to reach an age where traditional tactics no longer exist. What is the best way to capture the attention of a consumer who craves authenticity?
3:10 pm
Marketing/Retail Panel
Industry leaders present tactics and anecdotes that speak to how they approach innovation in the marketing and retail space.
3:40 pm
Cracking the Leisure Code
To learn what consumers really want, look no further than what they do in their free time. Find out what motivates consumer leisure choices and what they mean for your business.
4:10 pm
Unpacking Consumer Behavior
Learn how opposing trends are competing to shape consumer psychology and behavior. How is your brand plugging into major cultural shifts?
5:00 pm
Closing Remarks
Jeremy Gutsche closes the day with additional takeaways to inspire innovative action. How will you create the future?
Day 2
9:10 am
Rewriting the Rules of Retail
Inspect the motivations behind consumers' purchasing behaviors and what it means to offer a purposeful retail experience. What can you do to become more customer-centric?
9:40 am
18 Megatrends of Retail
Retail trends are broken down with Trend Hunter's 18-Megatrends framework, offering key insight into shifting consumer desires. What can you do to better orient yourself to your consumer's needs?
10:30 am
Innovators in Business
This keynote deep dives into frameworks from Jeremy Gutsche's New York Times bestselling book Better & Faster, presenting real case studies from Fortune 500's whose approaches support innovation and disrupt the status quo.
11:00 am
How to Disrupt Workshop
Our original Future Festival workshop, based on the same methodology we've used to help NASA prototype the Journey to Mars. Last year, 87% of participants left with 10+ actionable new ideas.
200 Page Powerpoint Highlights
•
•
•
140-Page Future Book & Megatrend Framework
•
•
•
Better & Faster Signed Book
•
•
•
Keynotes, Parties, Breakfasts, Lunches, Drinks & Snacks
•
•
•
2020 Trend Report (Worth $1,500)
•
•
•
1 Year of Trend Hunter PRO Content (Worth $2,388)
•
•
1:1 Meeting or Call with an Advisor
•
•
Team Innovation Assessment Overview
•
•
1 Year of Trend Hunter Learning Platform
•
•
Bonus Custom Trend Report (Worth $2000)*
•
VIP Lunch with Jeremy Gutsche
•
Non-Clients
$2,699
$2,899
$3,399
Advisory Client Discount
$1,299
$1,799
Check if You're a Client HERE
Save 55%
Save 47%
NOTES: All ticket sales are final. However, if you notify us by email at least 1 week advance, tickets are transferable to other coworkers or events within 1 year.
*Custom reports with the purchase of a VIP ticket are limited to a maximum of 2 reports per brand. Bonus Custom Reports must be requested between now and 45 days after the event. Conference details are subject to change.