Our Inspiring Philadelphia
Innovation Conference
On July 17th, join the top innovators in Philadelphia to explore future trends & prepare for the years ahead.
97% rate it higher than any other innovation conference.

Our Philadelphia Innovation Event is a one-day training program that will teach you and your team how to accelerate innovation, and ultimately find better ideas, faster. Using frameworks backed by our expertise as the world's #1 trend firm, you will walk away with a comprehensive toolkit for successfully implementing actionable ideas." – Jeremy Gutsche, CEO & NY Times Bestselling Author
ACT SOON: Left
22 Seats Left
WHAT'S DIFFERENT?

The power-packed 1-day conferences are immersive, takeaway-focused training programs

COST-EFFECTIVE 1-DAY vs. DAYS AWAY FROM WORK
100+ DATA-DRIVEN INSIGHTS vs. OUTDATED MATERIAL
DOWNLOADABLE PRESENTATIONS vs. TAKE-YOUR-OWN NOTES
INDIVIDUAL ASSESSMENTS vs. GENERIC CONTENT
ONE-ON-ONE ADVISOR TIME vs. LACK OF FOLLOW-UP
ENERGETIC & ACTIONABLE vs. RANDOM & OUTDATED

Learn More
Our Philadelphia Innovation Conference
What makes our Philadelphia Innovation Event so unique is that Trend Hunter will not only offer an in-depth exploration of future trends, but we will also provide you with practical tools, tips, and strategies to help you accelerate innovation and change. This is largely tied to our 6 Patterns of Opportunity and 18 Megatrend framework, which provide greater context about how our world is changing. We will also provide you with $4,000 worth of takeaway materials, which include recap presentation decks and our personal innovation assessment.

"Awesome INNOVATION experience... highly recommend for anyone that wants to disrupt, re-invent or re-define their business." – Senior Director of Strategy & Innovation
"FutureFest is like a concentrated dose of inspiration and insights. This event is a must-attend!" – Assoicate Brand Manager
Why visit? We'll suggest a dozen unique experiences for you to explore following the Philadelphia Innovation Conference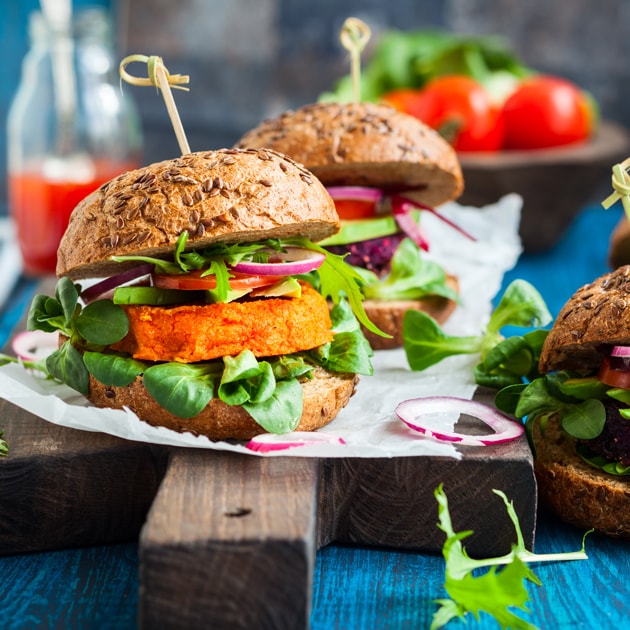 With a renewed focus on outdoor spaces and healthy living, Philadelphia has become a paradise for hungry vegans. At hip plant-based outposts such as
V Street
, vegans and non-vegans alike can nosh on fusion fare such as Korean Thepeh Tacos, while sipping healthy libations such as charcoal-infused limeade. For those looking for a stronger kind of drink, the city's impressive BYOB culture has spawned trendy establishments such as
WIll
, where diners can enjoy gourmet cuisine paired with their drink of choice. To truly wind down after the Philadelphia Innovation Event, you can swing by
Spruce Street Harbor Park
and visit the famed beer garden and floating barges housing hip pop-up restaurants.
Plus, explore more of Philadelphia's hotspots with our innovation conference guide!
Schedule for Future Festival Philadelphia 2019
Networking Breakfast •
7:30am
Meet and mingle with other attendees over a continental breakfast and a hot cup of joe.
How to Make Innovation Happen •
8:30am
What great ideas are so close within your grasp? Most people don't realize it, but you are much closer to new opportunity — and disruption — than you might think. As Bill Gates describes, business is going to change more in the next ten years than it has in the last fifty. In this highly rated keynote, you will learn how to stay ahead.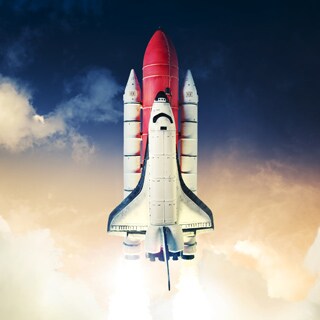 Generations: The Evolution of Millennials, Boomers, Xs & Zs •
9:30am
Stop using labels like 'Millennials." Gain insight while uncovering new ways to think about modern consumers, what motivates them, and how to more accurately target them. Deep-dive Trend Hunter's Micro-Generations to unveil a more sophisticated approach to consumer behavior and segmentation.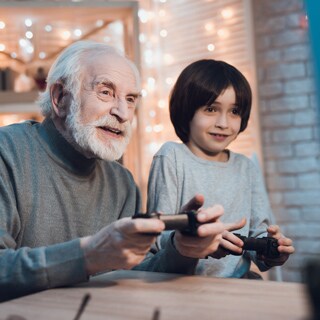 Networking Break •
10:30am
Play: Future of Leisure, Nightlife and Entertainment •
11:00am
Consumers of all sorts are prioritizing unique, worthwhile experiences over products. Dive into the evolution of entertainment expectations across travel, nightlife, leisure and all things fun and how that will impact and influence a variety of industries.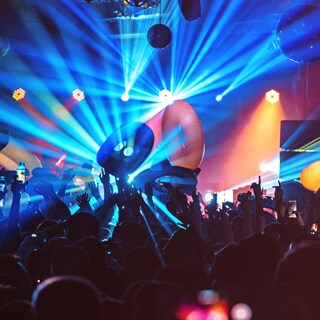 Life: Lifestyle Trends, Wellness & The Future Family •
11:30am
Learn about the key drivers of consumer behaviour and how that is impacting wellness, travel and technology in the era of the personal brand. We'll dive into what is motivating purchasing decisions, loyalty and how to create a meaningful connection to consumers.
Networking Lunch •
12:30pm
Shop: Retail Innovation, Omnichannel & Marketing •
1:30pm
In order to understand the future of retail, forget what you think you know about siloed, multi-channel approaches, and accept that omnichannel – the creation of seamlessly interchangeable platforms across all entities – is the foundation for successful retailers.
Marketing: Hyperconnectivity & Becoming Consumer-Centric •
2:00pm
Modern technology has shifted how consumers engage with brands, and it's no longer enough for ads to be entertaining and memorable. Uncover tactics for leveraging the future of marketing tech, authenticity and brand love to create impactful marketing strategies.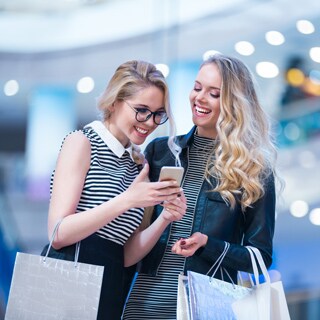 Work: Experience, Excellence & Engagement •
2:30pm
Explore the ever-evolving dynamics of today's workforce and learn why your organization's success depends on understanding and applying the 4 'E's of modern work culture. Be prepared to learn statistics and implications gleaned from the Trend Hunter Innovation Assessment, revealing what's holding you back from building your best team yet.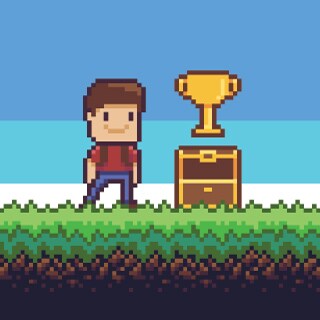 Networking Break •
3:00pm
Tactics: Innovation Tactics, Frameworks & Best Practices •
3:30pm
Leaders today are under increased pressure to find winning innovation strategies, but there are few avenues to learn how others do it. Gathered from personal interviews with today's business leaders, this session focuses on reporting actual innovation techniques used in business today.
Super Future: AI, Robots, Globalization and the Mechanized Future •
4:00pm
Jeremy Gutsche closes Future Festival by painting a picture of what the world could become in the more distant future. Extrapolating upon the insights that Trend Hunter projects will shape the foreseeable future, Jeremy touches on everything from technology to culture; focusing on opportunities that can be leveraged for the better of society, our pursuits and the planet.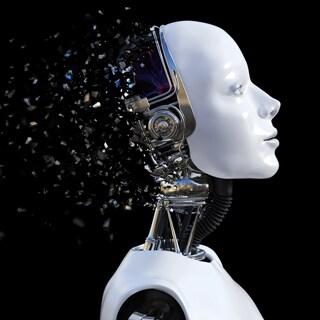 Networking After-Party with Cocktails & Appetizers •
5:00pm
200 Page Powerpoint Highlights
•
•
•
170 Page Future Book & Megatrend Poster
•
•
•
Better & Faster Signed Book
•
•
•
Keynotes, Parties, Breakfasts, Lunches, Drinks & Snacks
•
•
•
1 Year of Trend Hunter PRO Content (worth $1,000)
•
•
2019 Trend Report (Worth $1,500)
•
•
1:1 Advisor Meeting or Call
•
•
Team Innovation Assessment Overview
•
•
1 Year of Trend Hunter Learning Platform
•
•
Bonus Custom Trend Report (Worth $2000)
- Deep Dive Your Biggest Curiosity from FF
•
VIP Lunch with Jeremy Gutsche
•
VIP Reserved Seating in Front Rows
•
Non-Clients
$1,399
$1,699
$2,199
Advisory Client Discount
$999
$1,499
Check if You're a Client HERE
Save 41%
Save 32%
Ideally, Bring a Team of 10+
All Tickets Upgraded to PRO
1 Ticket Upgraded to VIP
(Includes 1 Custom Trend Report)
Create a Culture of Innovation!
Save 25%+
Perks for Teams 10+
Join Starbucks, Netflix, Red Bull, Adidas & Visa, who send teams:
Create a Culture of Innovation & Bond
All Tickets Upgraded to PRO = Equivalent to 25% Off
1 Ticket Upgraded to VIP = $800 Value
Get a Team Assessment & 1:1 Advisor Meeting
NOTES: Brands only and no vendors. All ticket sales are final. However, if you notify us by email at least 1 week advance, tickets are transferable to other coworkers or events within 1 year.
Bonus Custom Reports are for individual attendee only and must be requested between now and 45 days after the event. Conference details are subject to change.
Have a question? Call us at 1-855-255-2233