Our 2-Day Los Angeles Media
Innovation Conference
From July 21-22, earn about the future of retail with top innovators in Los Angeles.

Trend Hunter's Media Innovation Conference provides a detailed look into consumer insights and trends in the media space, backed by data from the world's #1 trend firm. You will learn Trend Hunter methodologies to help you navigate industry changes, find overlooked opportunities, and prepare your team for the future. We can't wait to see you there!" – Jeremy Gutsche, CEO & NY Times Bestselling Author
Our Los Angeles Media Innovation Conference
Our Los Angeles Media Innovation Conference explores the trends that are shaping the media space, arming your team with the tools needed to get ahead of the competition. Network with top innovators as you learn how to approach media innovation from a new perspective. Our keynote content will provide key insight into emerging trends in the media space, covering topics such as new-wave social media, consumer psychology, authenticity in marketing, and much more!

You will also get the opportunity to hear from industry leaders on our media panel as they offer real-world insight on how they navigate innovation within their organizations. You can also get a hands-on approach to innovation with deep-dive into our keynote content during our innovation workshop. This work session will let you workshop new ideas, providing actionable takeaways to bring back to your team once the conference is over. Plus, our high-value takeaway materials make it easier than ever to share what you've learned with your team following our event.
Identify next steps with a Trend Hunter workshop, designed to guide disruptive thinking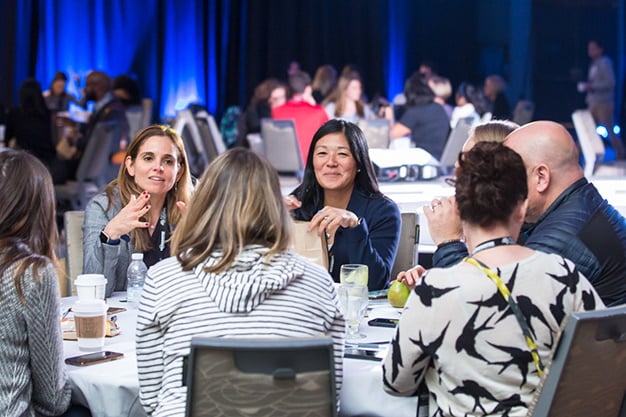 Trend Hunter's workshop sessions bring innovation to life, teaching key innovation tactics to help all attendees find their next big idea and pursue it with confidence.

Learn how to spot the trends that exist around us to identify untapped opportunities and better address consumer desires. These sessions provide a hands-on introduction on how to innovate, giving you the tools to spark a culture of innovation within your own organization.
Our Media Trend Report will help your team think ahead of the curve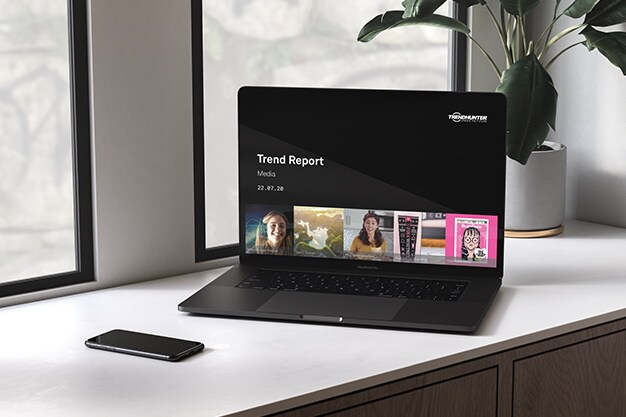 Your team can accelerate innovation with the findings in our Media Trend Report. This report highlights the Top 50 trends that are shaping the direction of the media industry for 2020 and beyond, based on crowd-filtered consumer insights and AI-driven research.

Gain insight into the broad shifts that are moving the industry forward, and analyze key opportunities with hyperlinked examples, relevant data, and demographics to help you identify their impact.

Trend Hunter helps over 750 brands with reports just like this, aiding organizations in finding overlooked opportunities and giving them the data to pursue their innovative ideas with confidence.
Why visit? We'll suggest more than a dozen innovation hotspots for you to explore following the Los Angeles Media Innovation Conference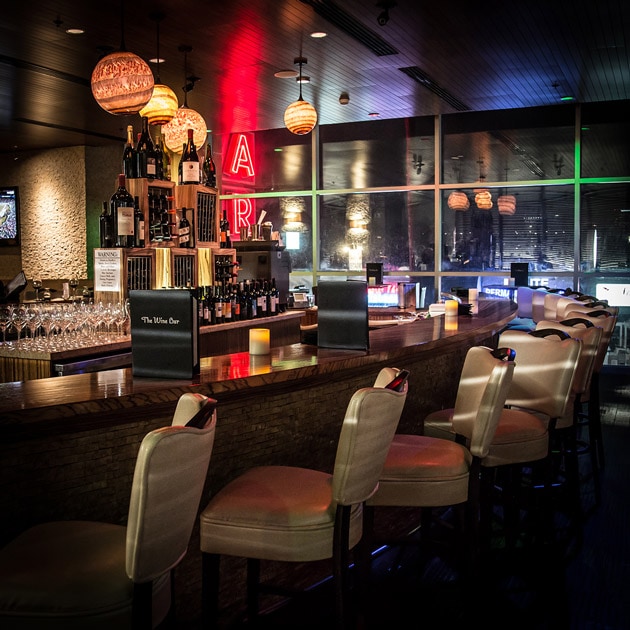 Los Angeles hosts a plethora of experiences for you to explore following our Retail Innovation Conference event. You can take in classic tourist attractions such as the
Hollywood Walk of Fame
or you can take the time to explore the iconic
Hollywood Boulevard
. You could also do some shopping at
Acne Studios
, whose Melrose location features some impressive architecture. Follow up your visit with a drink at the
Edison
, an experimental cocktail bar homed in the historic Higgins Building, or grab a bite to eat at
Gwen
, a restaurant with an eclectic dining experience that also hosts an in-house butchery. If you're visiting LA, there is no shortage of exciting places to visit that are just a quick cab ride from our Los Angeles consumer insights event. Take in a Hollywood classic like Walk of Fame on Hollywood Boulevard or visit one of LA's underground locales to help set the tone for Los Angeles' Innovation Conference, Future Festival. is a mouthwatering, chef-fueled restaurant on Sunset Boulevard that not only is a retail meat shop with in-house butchery, but has eclectic and delicious tasting menus. For cocktails afterwards, hit up
the Edison
. This fancy bar started the craft cocktail craze and continues to offer up unique items. For a little retail therapy, check out . The flagship retail store is a piece of artwork itself.
Plus, explore a dozen more unique hotspots in Los Angeles with our exclusive Media Innovation Conference workbook!
Schedule for Los Angeles Innovation Conference 2020
Day 1
Registration + Networking Breakfast
Create the Future
Networking Break
Forecasting Micro-Generational Desire
Networking Lunch
Media Panel
Unpacking Consumer Behavior
Cracking the Leisure Code
Wine Break
Marketing in the Crisis of Authenticity
New Wave Social Media
Closing Remarks
Networking + After Party
Day 2
Breakfast + Networking
Innovators in Business
18 Megatrends of Retail
Break
How to Disrupt Workshop
Lunch
Workshop continued
Networking + After Party
Day 1
7:30 am
Registration + Networking Breakfast
8:50 am
Create the Future
Jeremy Gutsche kicks off the day with content from his newly released book duo, Create the Future: Tactics for Disruptive Thinking + The Innovation Handbook.
11:00 am
Forecasting Micro-Generational Desire
Generational thinking gets an update through a new approach to segmentation. Deep-dive the Micro-Generations to uncover the answer to what today's consumer truly desires and why.
1:00 pm
Media Panel
Media industry leaders present tactics and anecdotes that speak to how they approach innovation in the media space.
1:30 pm
Unpacking Consumer Behavior
Learn how opposing trends are competing to shape consumer psychology and behavior. How is your brand plugging into major cultural shifts?
2:30 pm
Cracking the Leisure Code
To learn what consumers really want, look no further than what they do in their free time. Find out what motivates consumer leisure choices and what they mean for your business.
3:40 pm
Marketing in the Crisis of Authenticity
Explore how marketing has changed to reach an age where traditional tactics no longer exist. What is the best way to capture the attention of a consumer who craves authenticity?
4:10 pm
New Wave Social Media
The evolution of social media has transformed the way consumers interact with one another and the brands they use online. Learn how and why the use of social media shifted in the last 5-10 years, and what these changes mean for your brand.
5:00 pm
Closing Remarks
Jeremy Gutsche closes the day with additional takeaways to inspire innovative action. How will you create the future?
Day 2
9:10 am
Innovators in Business
This keynote deep dives into frameworks from Jeremy Gutsche's New York Times bestselling book Better & Faster, presenting real case studies from Fortune 500's whose approaches support innovation and disrupt the status quo.
9:40 am
18 Megatrends of Retail
Retail trends are broken down with Trend Hunter's 18-Megatrends framework, offering key insight into shifting consumer desires. What can you do to better orient yourself to your consumer's needs?
11:00 am
How to Disrupt Workshop
Our original Future Festival workshop, based on the same methodology we've used to help NASA prototype the Journey to Mars. Last year, 87% of participants left with 10+ actionable new ideas.

Tickets are not currently available for this event.