Our 2-Day CPG
Innovation Conference
On March 24-25, join top innovators to learn about CPG trends.

Our CPG Innovation Conference presents the best of Trend Hunter's frameworks and consumer insights to explore the future of consumer packaged goods. Our keynote content will help you master Trend Hunter frameworks, giving you the ability to decode emerging trends and stay ahead of the curve. We can't wait to see you there!" – Jeremy Gutsche, CEO & NY Times Bestselling Author
ACT SOON: Left
Tickets nearly sold out
Our CPG Innovation Conference
Our CPG Innovation Conference offers key insight into the world of consumer packaged goods. Hear from our roster of innovation speakers as they speak to shifts in consumer preferences and present key innovation tactics to help you stay ahead of the competition. Learn how industry shifts have changed "foodie" culture, how a preference for authenticity has inspired new approaches to marketing, and see how CPG industry trends can be broken down with Trend Hunter's 18 Megatrends to shed insight into evolving consumer needs. Plus, much more!

This 2-day event will feature a panel session where industry leaders will present real-world examples of how they innovate, and a workshop session that will provide actionable takeaways to accelerate the pursuit of your next big idea. Our Future Party experience will also help to spark inspiration, allowing you to network with fellow CPG companies as you explore industry-shifting products and experiences firsthand. Plus, all conference attendees will walk away with $4000 in takeaways, making it easier than ever to share your Innovation Conference experience with your colleagues following the event.
Uncover new ideas and learn innovation tactics with our CPG Workshop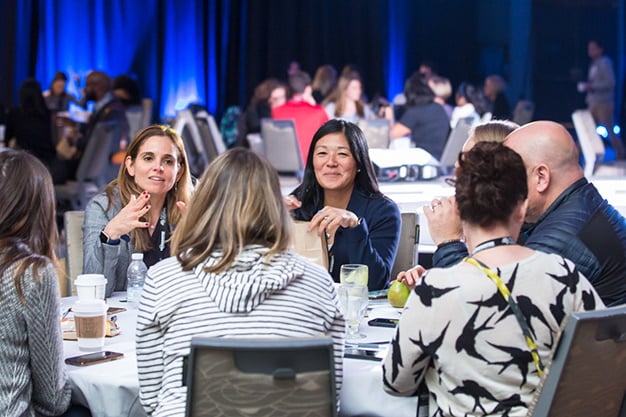 Fueled by data-driven content and tested Trend Hunter methodologies, our CPG workshop session will bring innovation to life, allowing attendees to ideate new ideas and test them in a hands-on way.

Spark innovation as you work with scenarios relevant to the CPG industry and real-world case studies to better focus your learning. By the end of the workshop, you will have mastered our reusable frameworks so you can begin to recognize the trends that are shaping our world.

Workshop attendees will walk away with actionable ideas, prepared to spark a culture of innovation within their own organizations.
Receive our CPG Trend Report, fuelled with data from the worlds #1 Trend Firm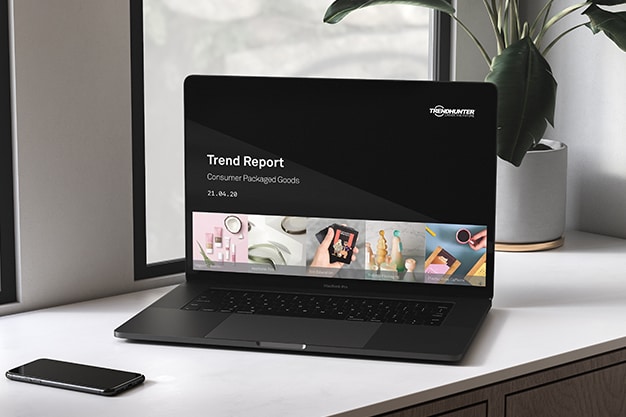 Our CPG Trend Report will get you inspired, diving deep into the Top 50 trends emerging in the CPG industry.

Our trend data is sourced from a 235,000,0000 person focus group, using crowd filtering and AI to identify the key trends and consumer insights that are causing disruption. You'll get access to samples of data-driven consumer insights with hyperlinked examples and demographic info to help you see how emerging trends are making their impact.

This trend report is a sample of the custom research Trend Hunter uses to help over 900 brands find untapped opportunities and uncover their next big idea.

Tickets are not currently available for this event.