Our Top Cincinnati
Innovation Conference
On February 25th, join top innovators in Cincinnati to explore future trends, key consumer insights, and major industry changes. 85% rate Future Festival as the "best business event they've ever attended."

Our Cincinnati Innovation Event offers an unprecedented look at the future of trends and innovation. Using research gathered by the world's #1 trend firm, Future Festival provides you with the tips, tools, and strategies to navigate important industry changes and ultimately ensure long term success. Join us for a one-of-a-kind experience!" – Jeremy Gutsche, CEO & NY Times Bestselling Author
ACT SOON: Left
28 Seats Left
Rescheduling for COVID-19
WHAT'S DIFFERENT?

Our 1-day innovation conferences are immersive, takeaway-focused training events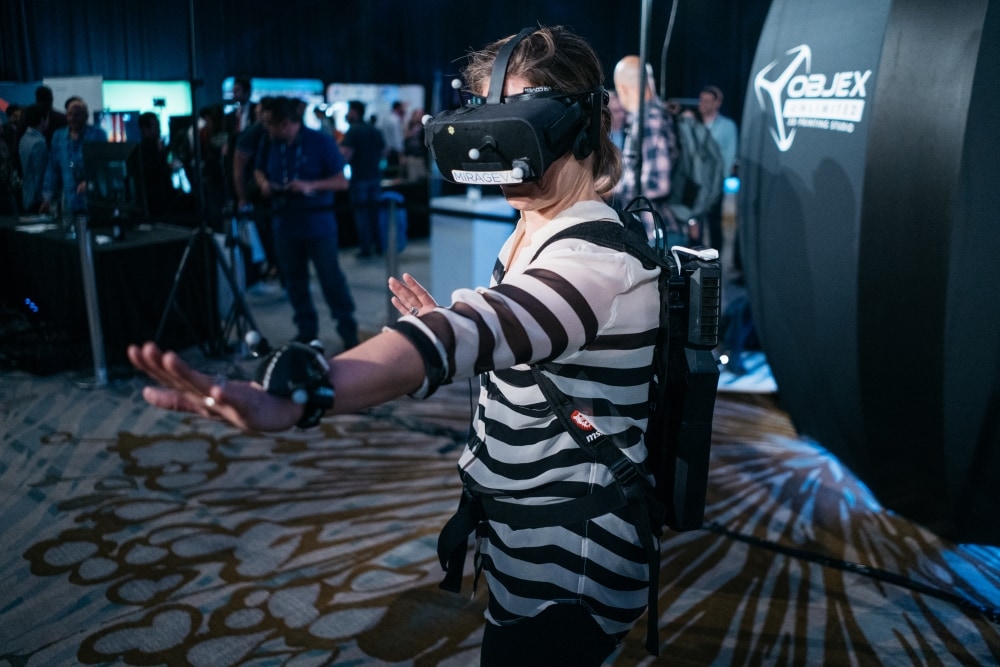 COST-EFFECTIVE 1-DAY
vs.
DAYS AWAY FROM WORK
100+ DATA-DRIVEN INSIGHTS
vs.
OUTDATED MATERIAL
DOWNLOADABLE PRESENTATIONS
vs.
TAKE-YOUR-OWN NOTES
INDIVIDUAL ASSESSMENTS
vs.
GENERIC CONTENT
ONE-ON-ONE ADVISOR TIME
vs.
LACK OF FOLLOW-UP
ENERGETIC & ACTIONABLE
vs.
RANDOM & OUTDATED
Learn More
Our Cincinnati Innovation Conference
Our Cincinnati Innovation Event is a one-day conference that takes all of the essential information from our three-day festival in Toronto and packs it into one accelerated program. The day begins with a keynote speech by Trend Hunter CEO Jeremy Gutsche's, who will outline the 6 Patterns of Opportunity and 18 Megatrends that are causing major industry changes. This will be followed by a series of informative trend and innovation keynotes that will provide you with the skills needed to find better ideas, faster. You will then have an opportunity to decompress and engage with other innovators during the immersive afterparty experience.

"Inspiring, full day of reviewing how the world is changing around us, enlightening us on how important it is to understand trends and include those in our day-to-day business." – SR Manager, K&I Stills Innovation

"Inspiring! Each element of Future Festival sparked great ideas - for innovating as well as how to inspire more great ideas on a going basis back at the office." – Insights and Category Management
Why visit? We'll suggest a dozen exciting urban excursions to explore after the Cincinnati Innovation Conference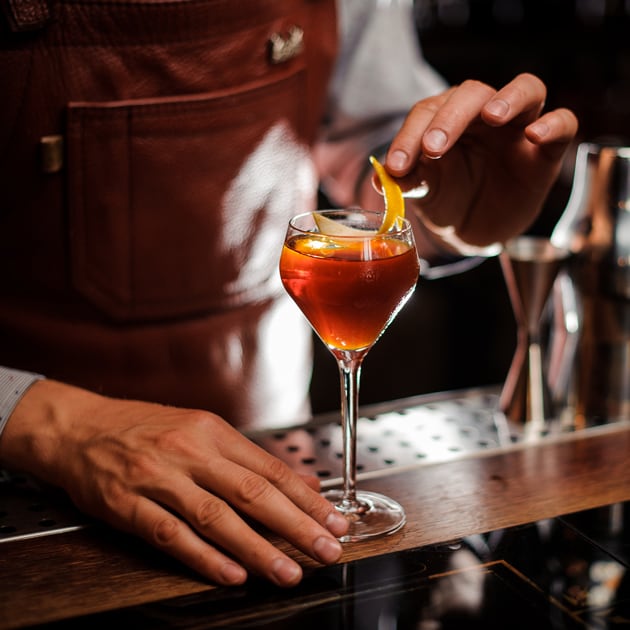 With a delightful blend of old and new, Cincinnati is the perfect place to see innovation in action. You can start your day off at the historic
Findlay Market
, which has been in operation since the mid-19th century, and then immediately wander into the newly minted
Woodburn Brewery & Taproom
, which features a touch of "West Coast swagger." To see more of how the city is mixing its heritage with modern amenities, stop by
The Otto M. Budig Theater
, which transforms Shakespearean plays into intimate productions with a unique setup that has no seats more than 20 feet from the stage. Finally, cap off the night at
Sundry and Vice
, where the interplay between old and new is once again evident in this contemporary bar modeled after a vintage apothecary.
Plus, explore a dozen more Cincinnati hotspots in our Future Festival event guide!
Innovation Conference Locations
Envision Cinemas is a sizeable venue, located on Cornell Road in Cincinnati. Aside from its auditorium, the venue boasts a Bar & Grill with a carefully crafted menu and 40+ beers on tap. This makes Envision Cinemas not only accessible for our presentations but also for the lunch break and the Future Festival Afterparty.
Envision Theatre
4780 Cornell Rd, Blue Ash, OH 45241
Schedule for Cincinnati 2020
Morning
Breakfast + Registration
Super Future Keynote
Break
Forecasting Micro-Generational Desire
Rewriting the Rules of Retail
Lunch
Afternoon
Segmentation FOMO - Givaudan
Cracking the Leisure Code
Marketing in the Crisis of Authenticity
Break
Future-Proofing Work Culture
Innovating Through Ritual
Networking + After-Party
8:50 am
Super Future Keynote
We are currently living through history's highest ever rate of change, and seemingly far off innovations will be here sooner than we think. In this session, Jeremy will prepare you for the Super Future, where AI, VR, and other evolving technologies could soon reign supreme.
11:00 am
Forecasting Micro-Generational Desire
Generational thinking gets an update through a new approach to segmentation. Deep-dive the Micro-Generations to uncover the answer to what today's consumer truly desires and why.
11:50 am
Rewriting the Rules of Retail
Inspect the motivations behind consumers' purchasing behaviors and what it means to offer a purposeful retail experience. What can you do to become more customer-centric?
1:20 pm
Segmentation FOMO - Givaudan
1:45 pm
Cracking the Leisure Code
To learn what consumers really want, look no further than what they do in their free time. Find out what motivates consumer leisure choices and what they mean for your business.
2:15 pm
Marketing in the Crisis of Authenticity
Explore how marketing has changed to reach an age where traditional tactics no longer exist. What is the best way to capture the attention of a consumer who craves authenticity?
3:30 pm
Future-Proofing Work Culture
Deep-dive the new definition of work/life balance using Trend Hunter's Innovation Assessment. What does today's consumer – perhaps even your own employees – consider a good corporate culture?
4:00 pm
Innovating Through Ritual
Explore case studies of how the most innovative people productionize out-of-the-box thinking within their teams. Are our imagined orders helping or hurting innovation? How can you create new ones?

Tickets are not currently available for this event.